Find all your personal account details in My Account, accessible from the side menu. Here, you can edit, change details and check your profile status. The main screen allows you a great amount of information at a glance:
Personal Information: Name and email address
Payment Method: Last digits of your credit card
My Bills: This month's estimated charge
Profiles: Profile types and expiration dates. You can add more profiles through here, if necessary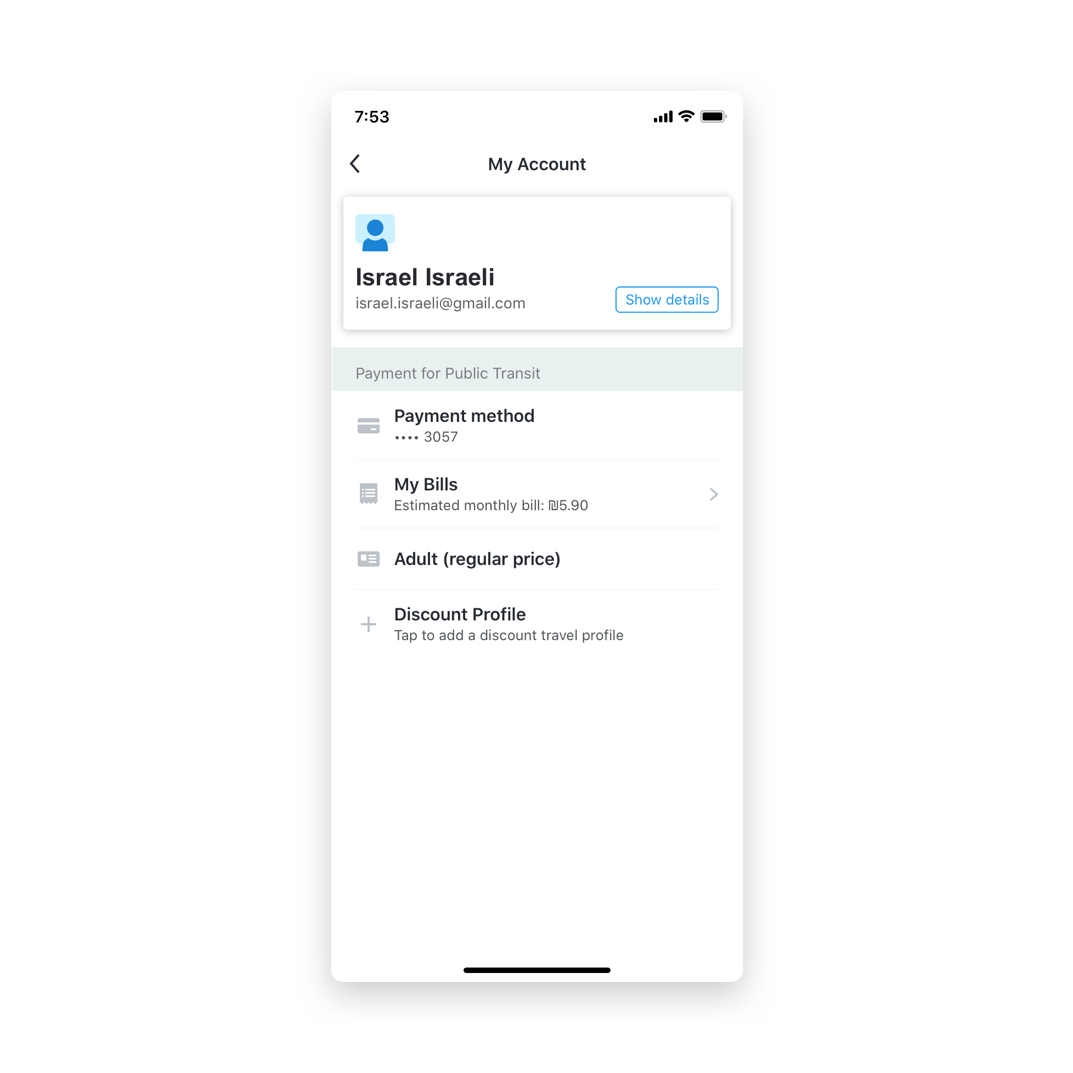 In addition, you can instantly see if there's a problem with one of these items (e.g. invalid credit card, expired certificate, pending document etc.).
For a more detailed look and editing details, tap on each of the items:
Personal Information
Tap Show details to see the personal information you've added to your account: name, email address, ID number and date of birth. You can edit your name and change the email address you'd like to get invoices to.
Payment Method
Tap here to switch the credit card your rides are charged to. Be aware that updating your card will change it on Pango, as well.
My Bills
Tap My Bills to view your upcoming estimated monthly charge. From this screen you can also get to your previous bills.
Profile
On the bottom section of the screen you can see which ride profiles are linked to your account. Tap the profile name to see its details: what the profile status is - approved, pending approval, unapproved, expired etc.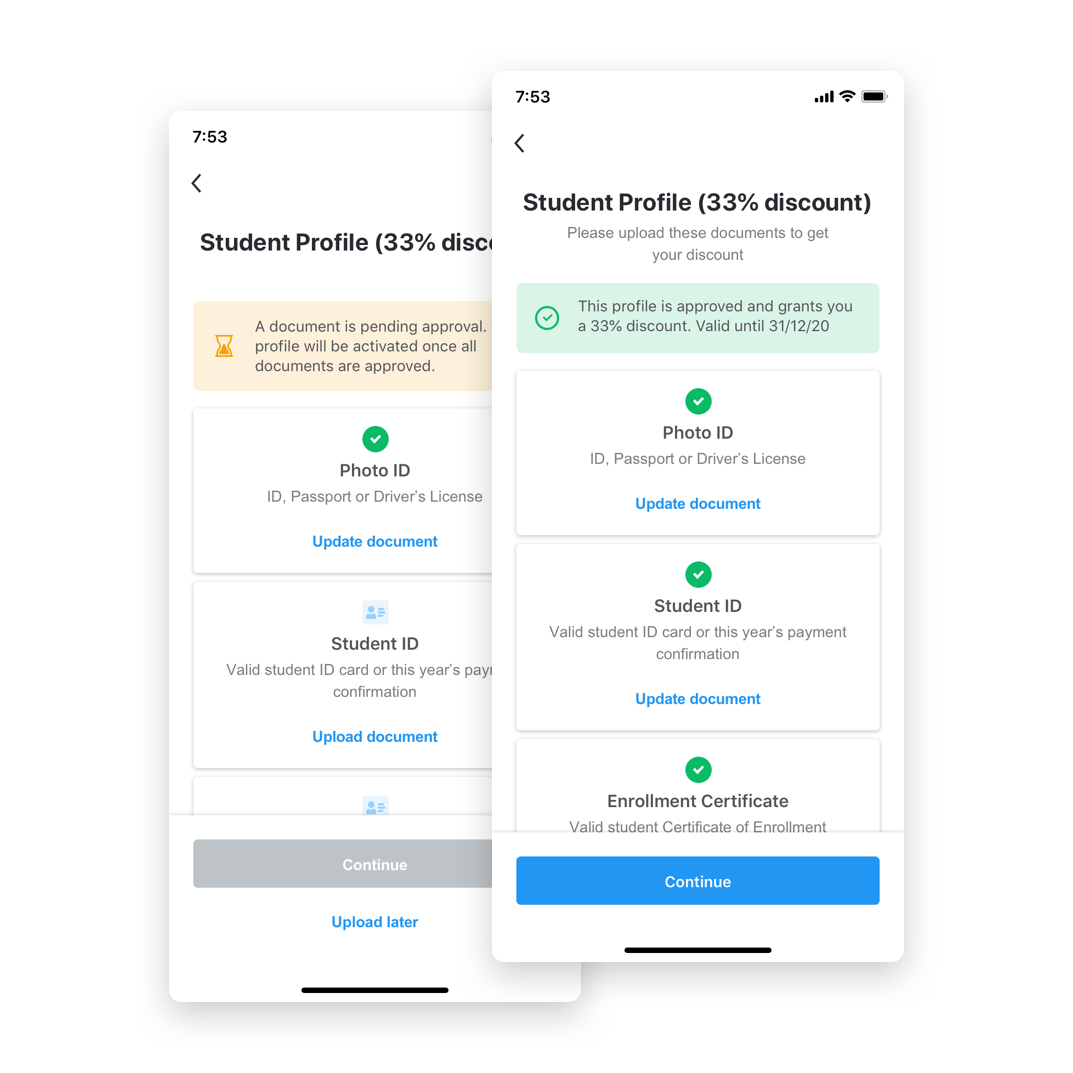 This screen will also show you which certificated or documents you will need to get your profile approved, and what their status is (are they pending approval? Have they expired? Rejected?). For any case of uncertainty about your profile or document's status - please contact customer support in *5090.
You can also delete your profile from here, if it's no longer relevant.