Those of you who'd like to track your validated rides and upcoming charges - as well as previous payments - can do so under My Rides and My Bills.
My Rides
Located on the side menu, My Rides displays a list of all your validated rides, and the option to validate new ones. The screen is divided into two tabs:
Today's Rides: All the rides you've validated today. Tapping each of the items on the list will take you to its a QR code ride confirmation, to be presented for inspection, whenever needed. You can also validate a new ride, using the button on the bottom of the screen.
Ride History: Here you'll find a list of all the rides you've ever validated, and their fares. At the bottom of the screen you can view the upcoming charge in My Bills.
Tapping any ride in Ride History will show you the ride details and its price, including discounts, if there were any.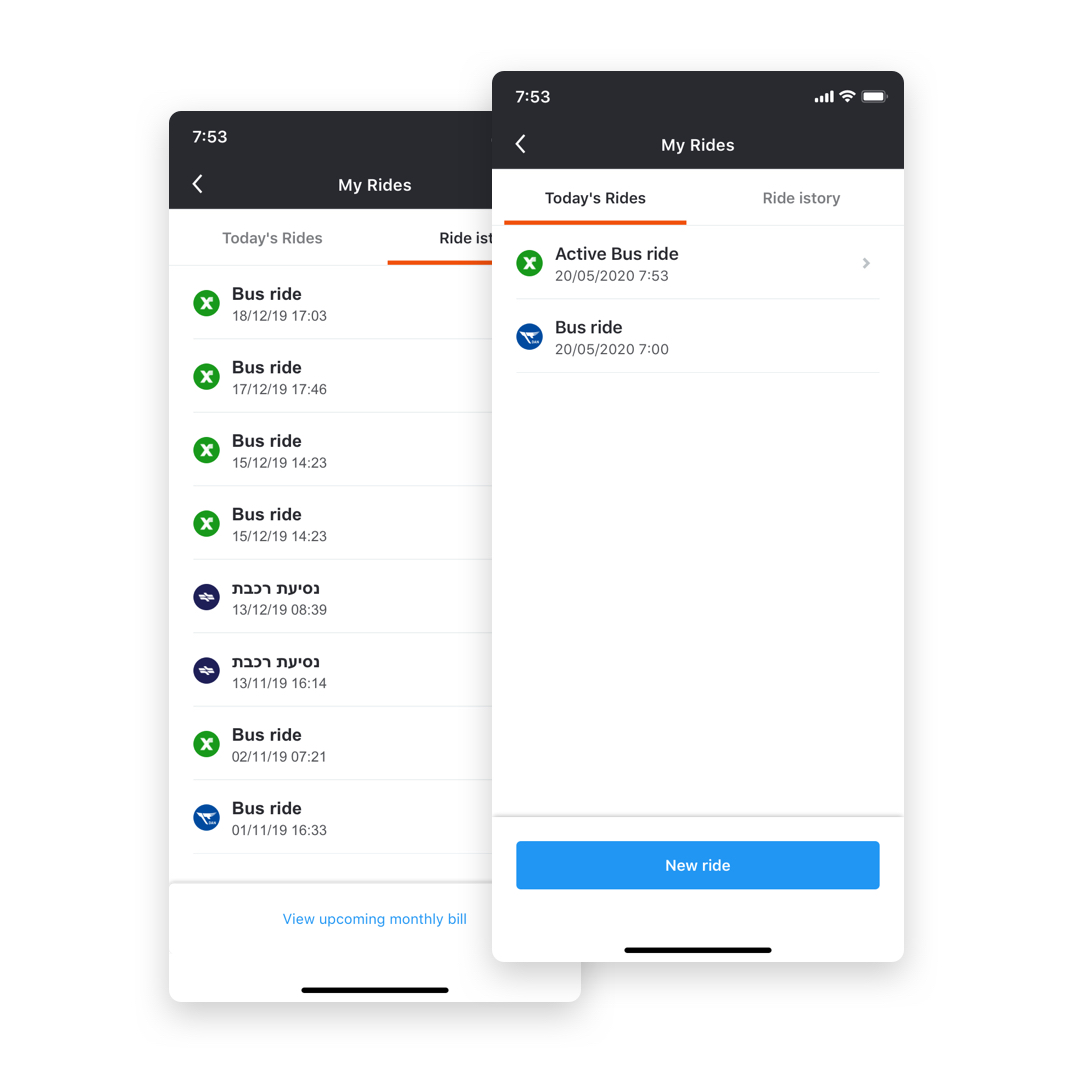 *My Rides is also accessible by tapping View all on the Directions screen.
My Bills
This screen displays an estimation of your upcoming monthly* charge**. From here you can also view your previous monthly bills, and download your previous invoices.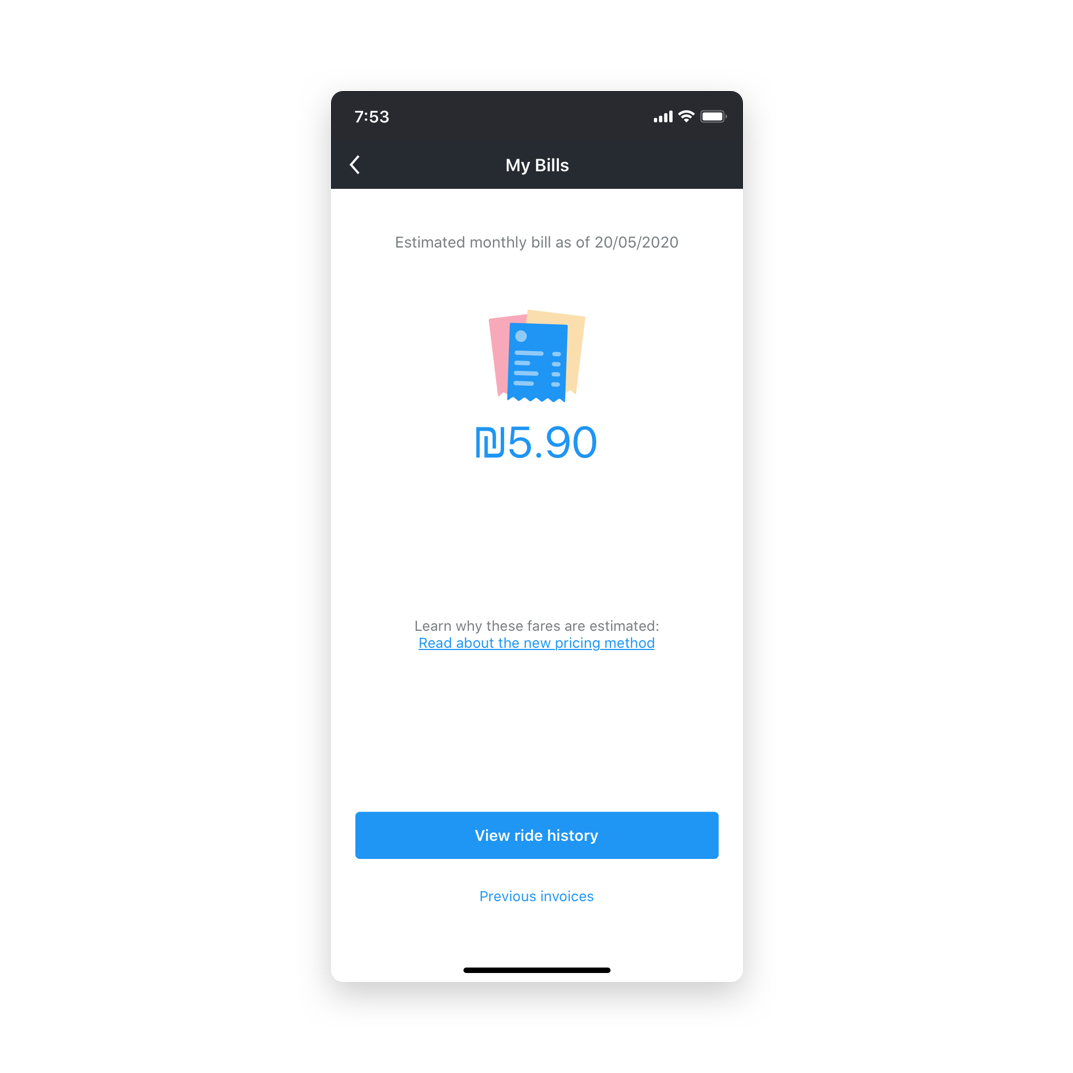 *Riders who are using a debit card will be charged daily, so will see their estimated daily charge and previous daily bills.
**The total sum is calculated every night, so charge displayed excludes today's rides.