For an even smoother journey, you can now (with Moovit's version 5.40 and above) quickly and easily buy public transit tickets on Moovit. After a short, one-time registration process, with a few clicks, your tickets will be in your hand.
All you need to do is click on "Get tickets with Moovit!" on the Directions screen, and select the type of ticket you would like to purchase for your next ride (e.g. regular, day pass, weekly, etc.).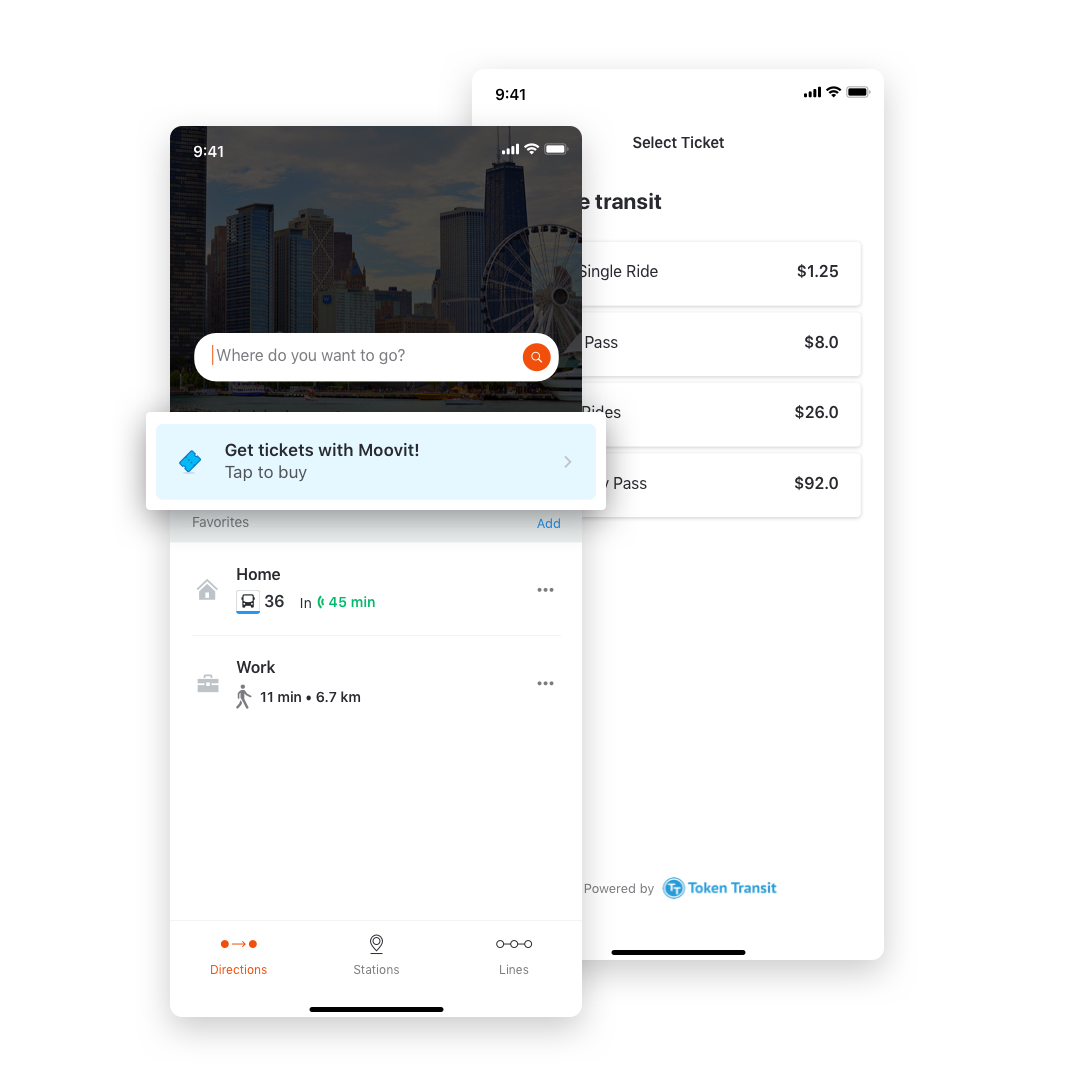 How do I register to get tickets?
If this is your first time, you'll need to complete a speedy, one-time registration process to create a Moovit Pay account. All we need is
Your phone number, so we can identify you in the future. This number will also receive a confirmation code, you'll need to type in.

Contact support if you don't get this code

.

Your name

Your email address. This is where we'll send the invoices for your ride.

Payment method
Once your Moovit Pay account is set up, you'll need to confirm your purchase (please note: if you are not a first time user - you'll skip directly to this part). Be sure to get the ticket just before you board your ride, as it is activated immediately.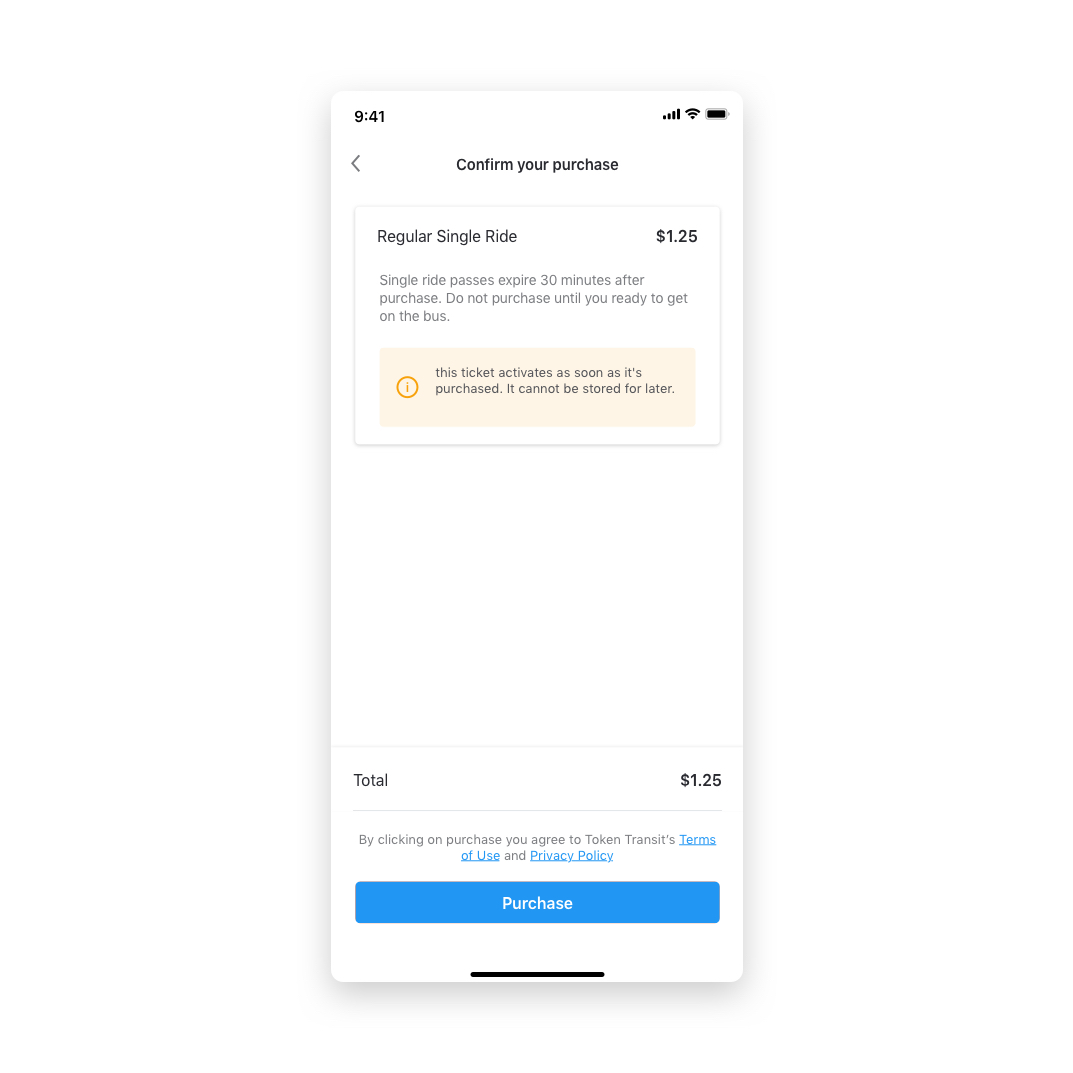 Now you can either choose to view your ticket (to show to the driver or the conductor, if needed) or close until you need it.
Where are my tickets?
You can easily find your tickets at any time on the Directions Tab and under My Tickets:
Directions Tab




This is the fastest way to see your active tickets and their expiration dates. You can also buy new tickets here.

My tickets




All your ticket history, accessible in one place: your active tickets and their expiration dates are gathered under the Valid tab, and all your old ones are displayed under Expired. You can also buy tickets from here.




My Tickets is conveniently located on the side menu - tap the three lines on the top corner of the screen to get there.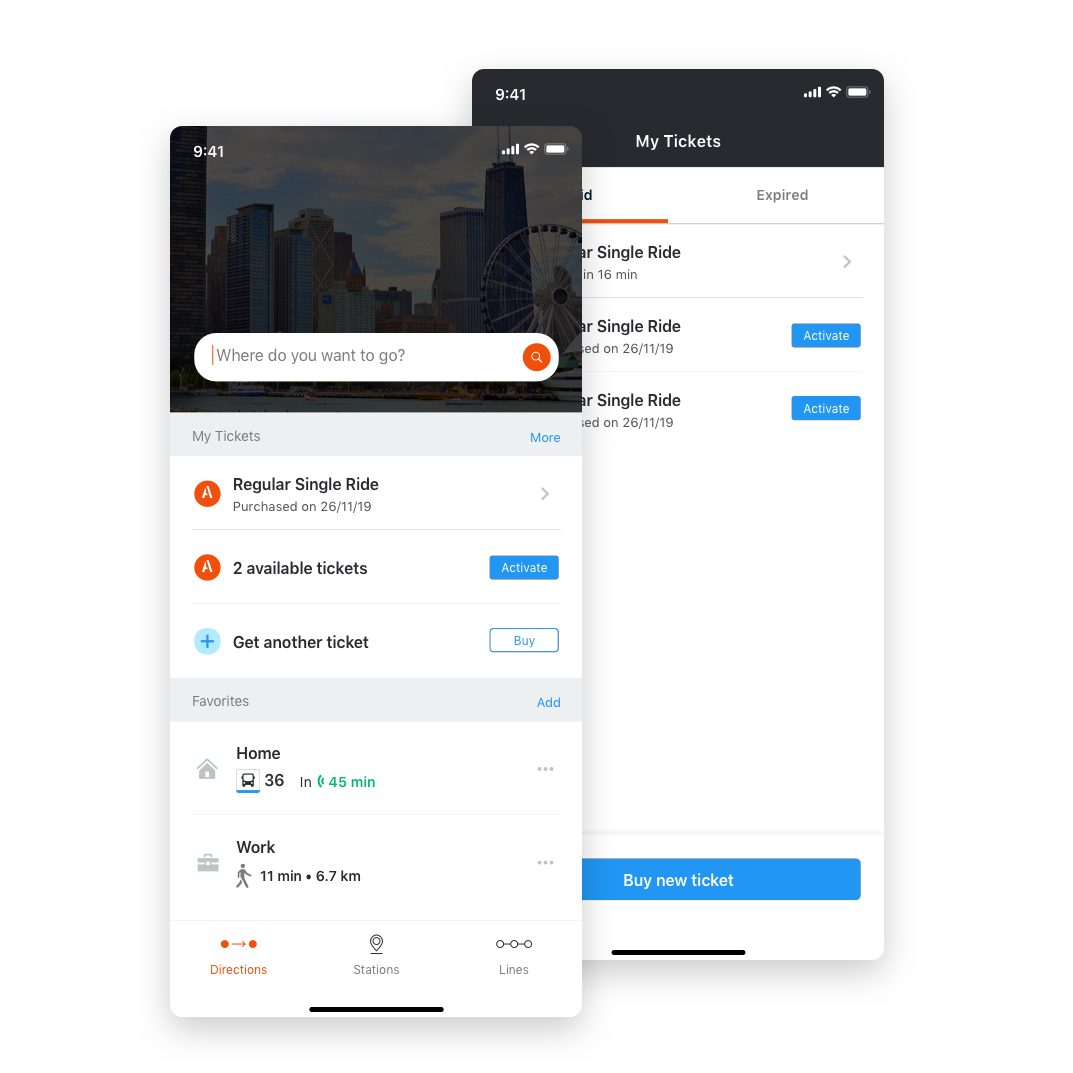 What info can I see on my tickets?
You can see your ticket and its details at any time. All you need to do is tap on your ticket (on the Directions tab or My Tickets) then tap "View my ticket details". The information found here includes ticket type (such as Weekly Pass), the times and dates of when it was purchased and expired, and any limitations or restrictions it might have.
What if I'm having problems with my ticket?
Check your ticket details screen (described above) for the contact information of your local customer support.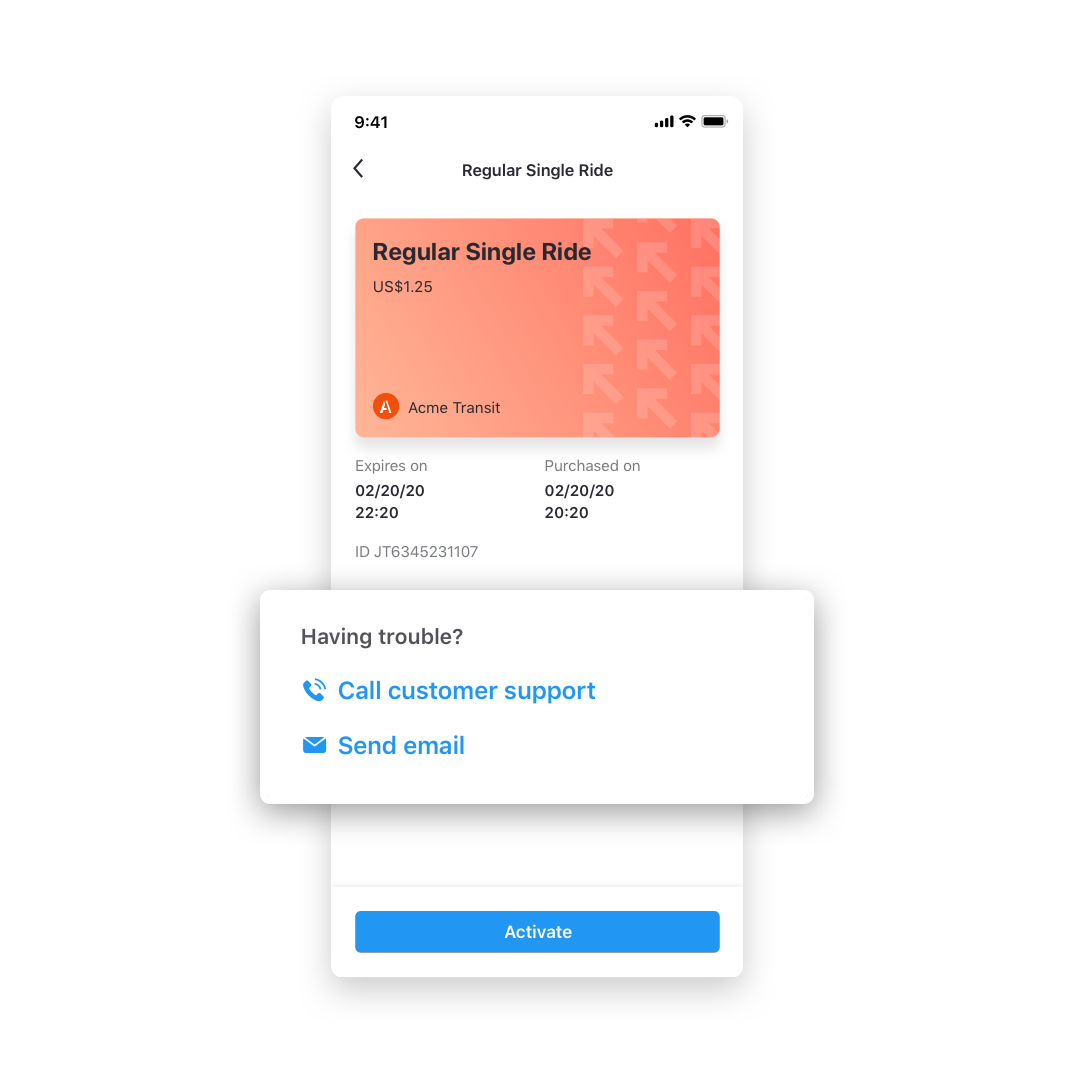 How do I buy new tickets?
You can easily buy new tickets from the Directions screen (just tap "Buy") or in My Tickets ("Buy a new ticket").