In this article: Joining and setting up contacts | Editing and getting approved | Live Directions
Let your loved ones know where you are so they know you're safe. With Safe Ride, your friends and family - your Safety Contacts - will automatically get notified of your whereabouts every time you use Live Directions, so they can follow along with your route.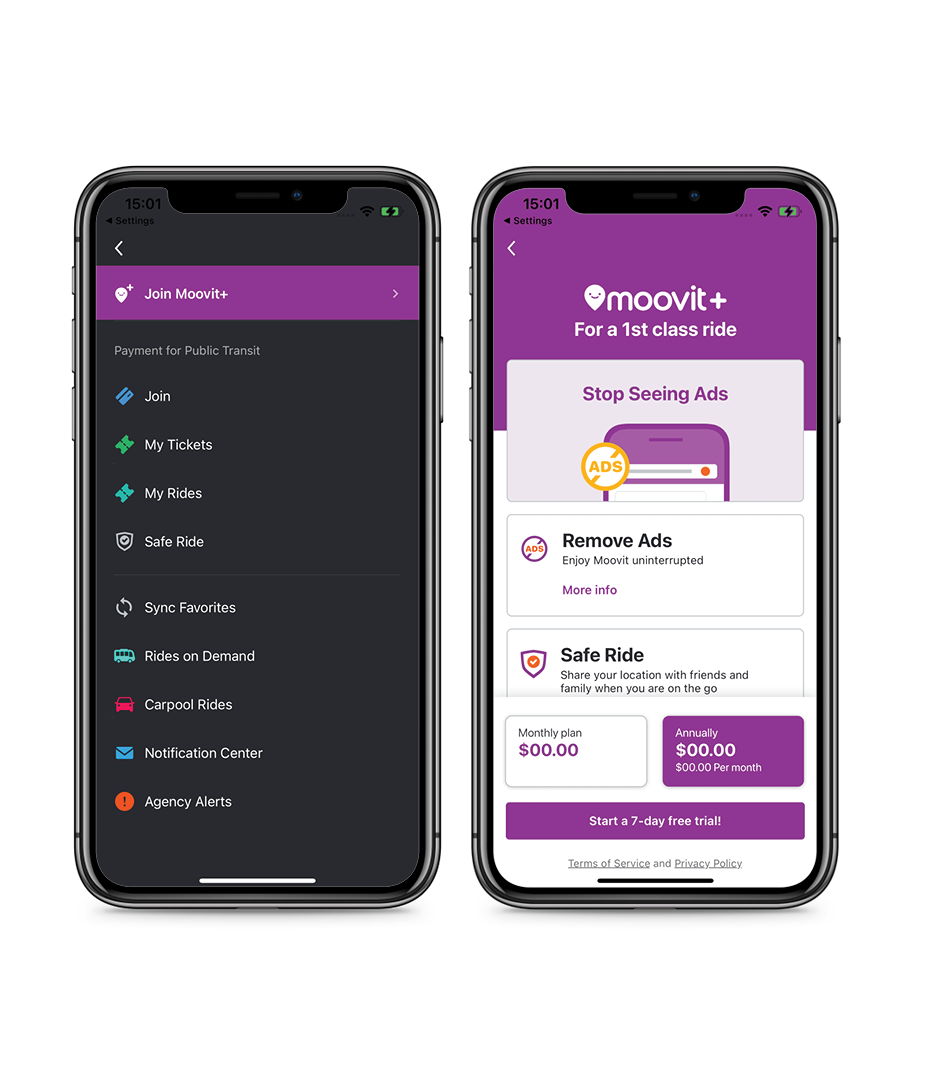 How do I get Safe Ride?
Safe Ride is one of our premium services, so first, make sure you've joined Moovit+ already. Then sign up to Safe Ride in just a few easy steps:
Tap Activate Safe Ride on your Moovit+ screen
Set up your Moovit account
Start adding your Safety Contacts
What are Safety Contacts?
Safety Contacts are the people you want to automatically notify of your live location, every time you use Live Directions.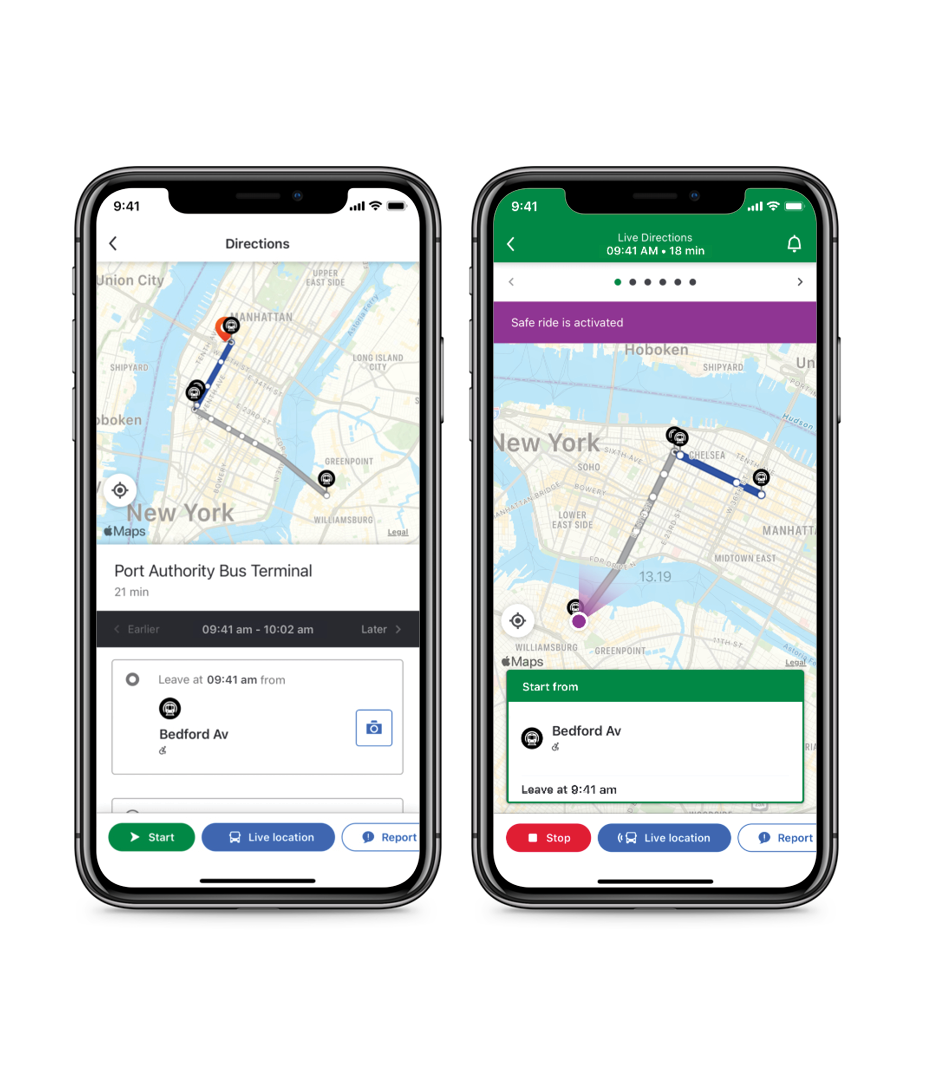 How do I set them up?
Add their name and number to the list, or just pick them out of your phone's Contacts.
How do I see all my Safety Contacts? Can I edit them?
Everyone you requested as your Safety Contact is under My Safety Contacts. Next to each of your contacts there are 3 dots, where you can edit or remove that person from your list. Also, you can see if they approved or denied your request to be your Safety Contact.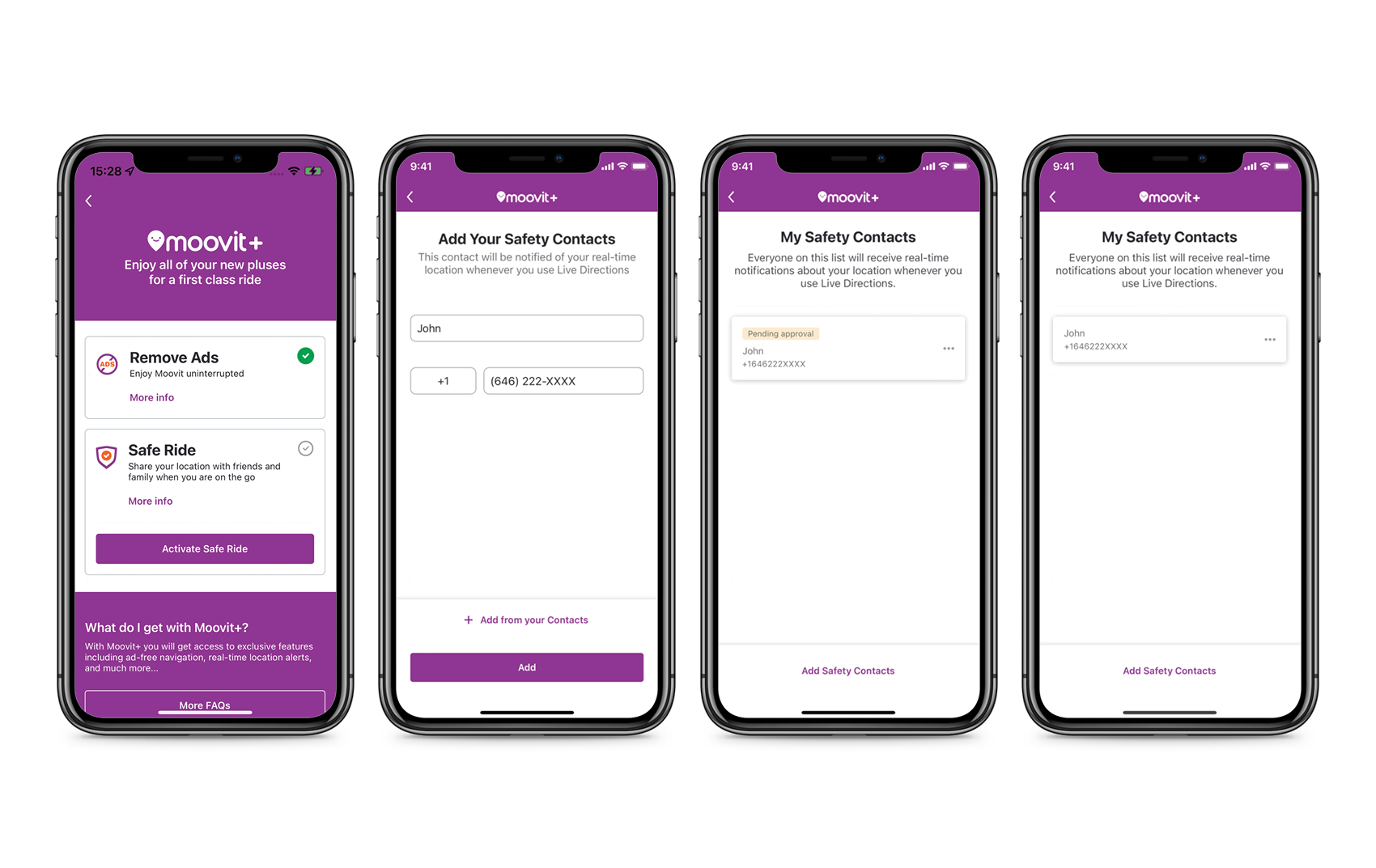 Wait, they can deny my request?
Well… yes. Each contact you set up on your phone, gets an SMS with a link requesting them to approve being your Safety Contact. We recommend you let them know you're planning on adding them, so this shouldn't happen often (or at all). Note they can also remove themselves as followers at any point.
OK, so what's next?
Nothing. You're good to go. Once you've set up your contacts (and they've approved!), they'll be notified whenever you use Live Directions: an SMS with a link to a website (so they don't need to download the app) with your route and your real-time location on it.
This means they can follow you along your way, see how far you have to go, if you've somehow gone off-route, your ETA and when you've gotten to your destination.