This feature was released in ver 5.36, July 2019
Viewing your way home has never been easier with the new Instant Directions to your Favorite locations.
In case you've set your home or your work addresses as a Favorite, upon launch of the app, and without tapping on any button, Moovit will automatically calculate and show you the best direction from your current location, including the line you should ride and its departure time.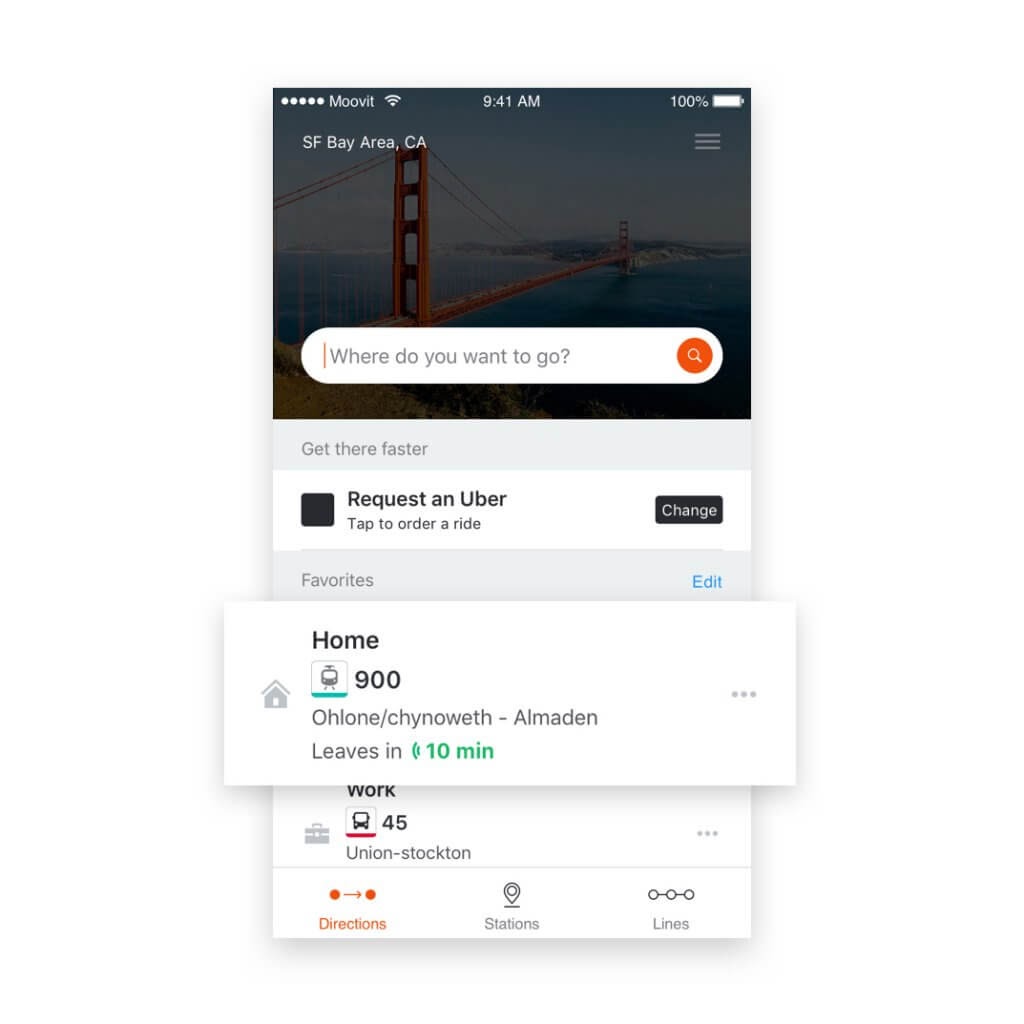 Need additional route options? simply tap on Home or Work and get all the Suggested Routes you can take there.
Haven't set a Favorites yet? Now is the time! Just tap on "Home" or "Work" on the Directions screen, add the address, save and you're good to go!