This feature was released in ver 5.36 for iPhone, August 2019
Knowing when your line is approaching the stop you are waiting at is a key part of your commute. In hundreds of cities around the world we provide Real-Time arrivals (displayed across the app in green) by connecting to GPS devices that are installed on the vehicles. Of course, we factor in historical traffic patterns to further improve the prediction of real-time arrivals.
Simply open the Line Details screen or the Live Directions screen, and watch the little icons show your vehicles progress on the map.
In Line Details screen
In the Line Details screen, we display the vehicles' location in both the linear view of stops sequence & on the map. To expose the map view, just tap the map icon located at the upper right area of the screen (or swipe down).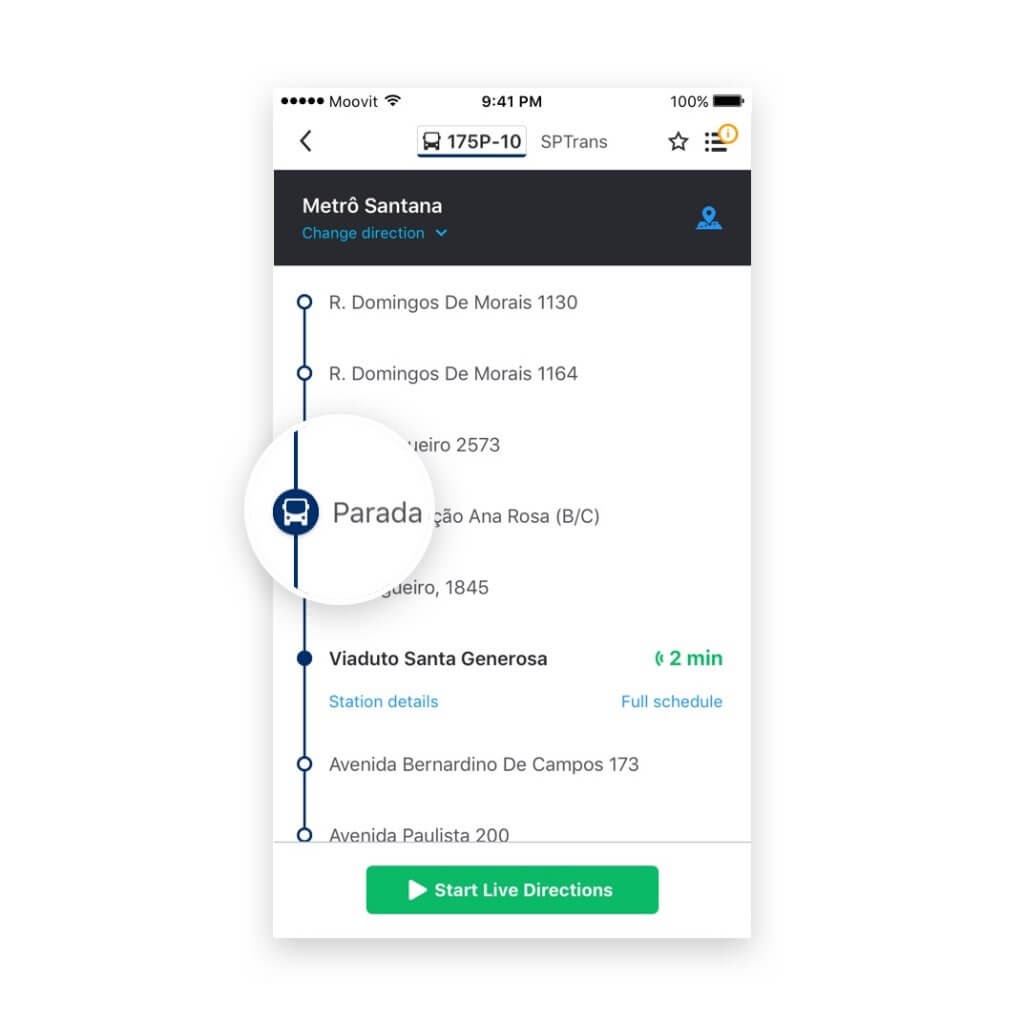 In the Live Directions screen
Once you choose your route and tap "Navigate" to get step-by-step directions to your destination, you will be able to track your line on the Live Directions screen.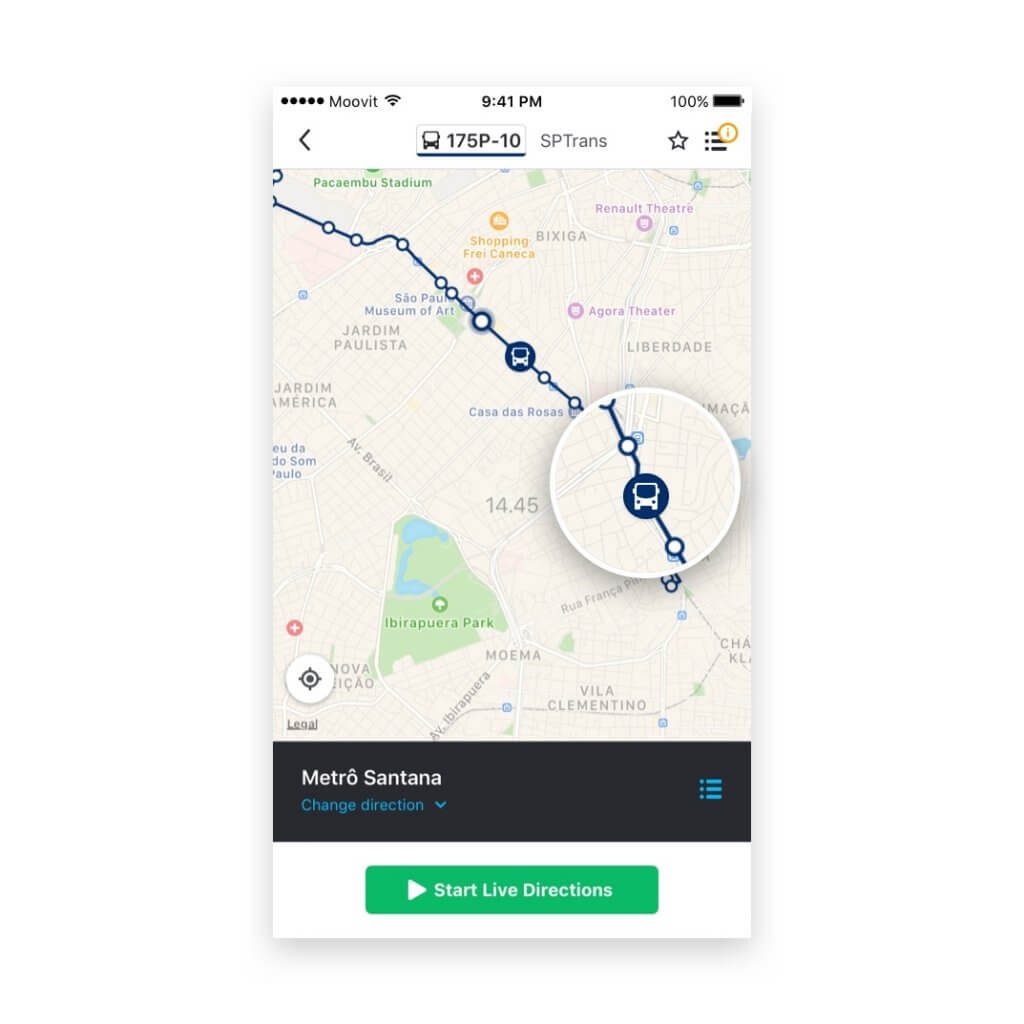 Remember, Line on Map works only for lines that have real-time arrivals. If you don't see live arrivals for your city's lines, please let us know and we will do our best to partner with the transit operator and add the live arrivals. Simply contact us at support@moovit.com with the name of your line's number and transit operator name.