This feature was released in ver 5.28, January 2019
We know how frustrating it can be to encounter unforeseen service disruptions to your lines on your daily commutes, so we want you to know about them before you plan your trip.
That's why we've made it easier to sign up for service alerts notifications for your lines!
This means you'll get notifications when service for your line is disrupted.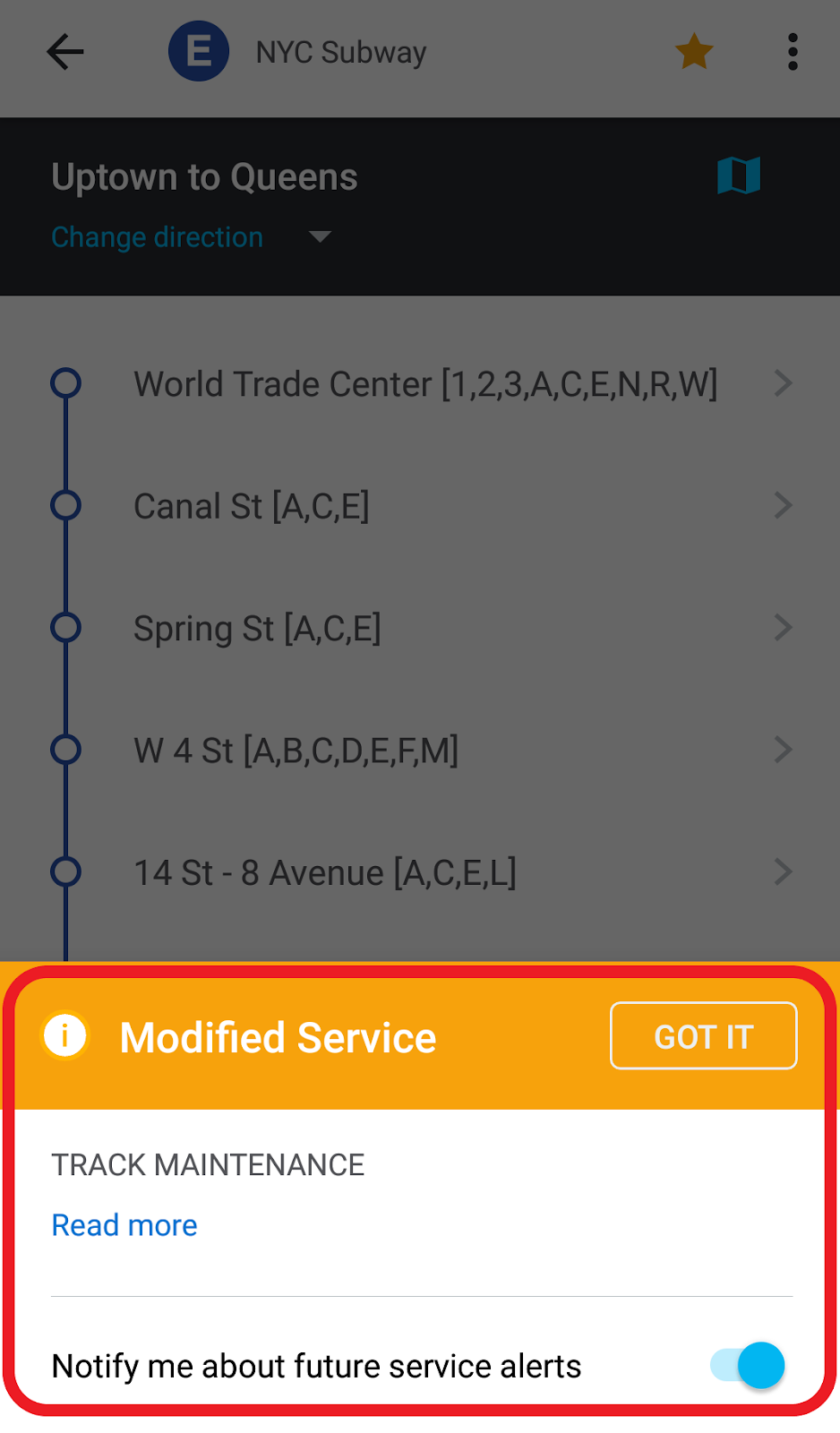 All you have to do is choose a line, and turn on the option to get service alerts notifications.
From then on, you will be alerted on any and all major or unusual service disruptions to your lines, so you can plan your journeys and manage your time better.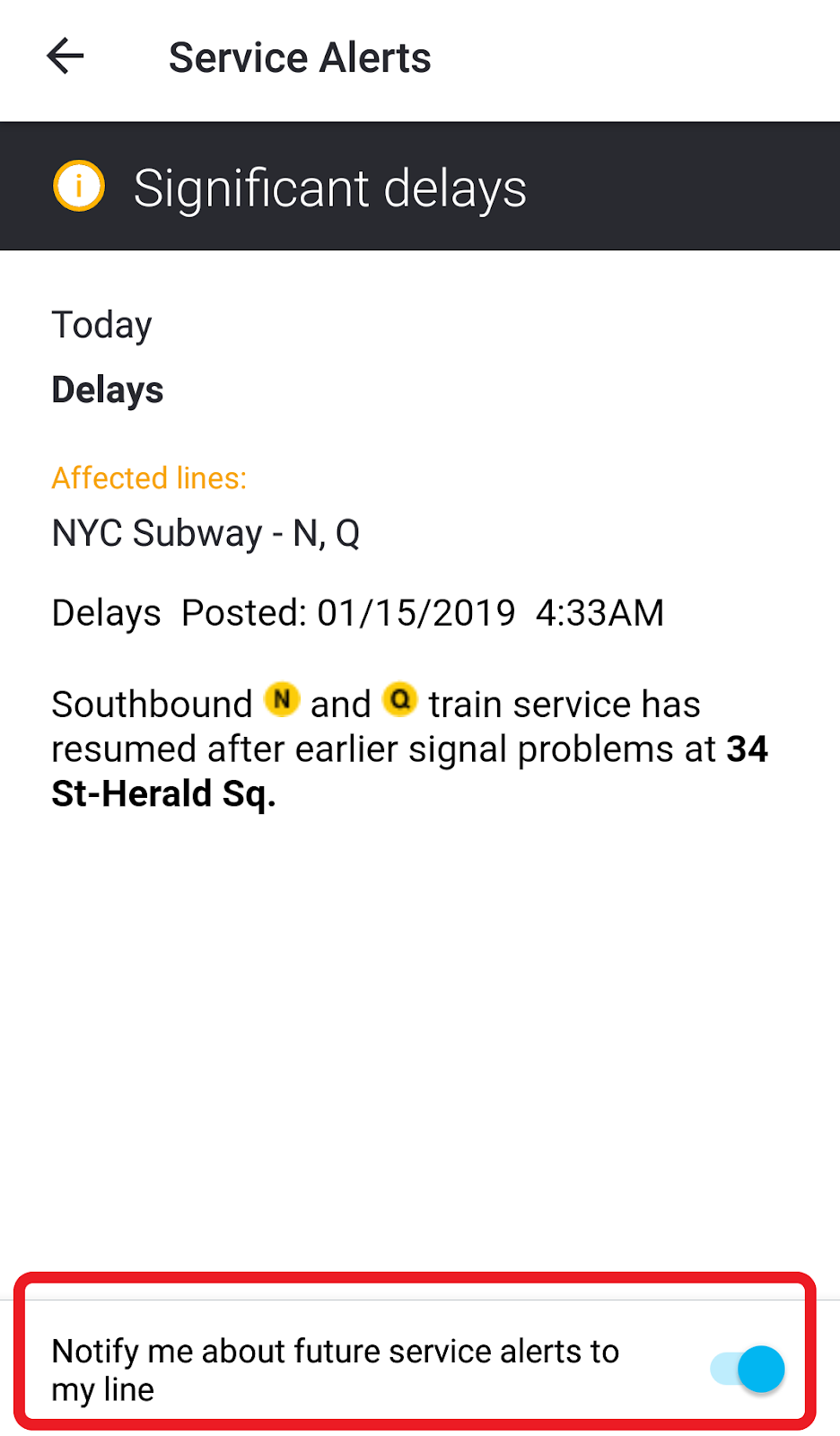 Of course, you can always cancel this option and stop getting alerts for any specific line, when you no longer need them.
Here is a reminder of the alerts and their meanings:
Green means OK

Yellow means a moderate or minor change

Red means a severe change (usually no service)