This feature was released as part of version 5.107 for Android, on Jan 9, 2023
To all you Android users out there - this one's for you. Moovit has a slick, new dark mode, and your nighttime navigation just got more pleasant!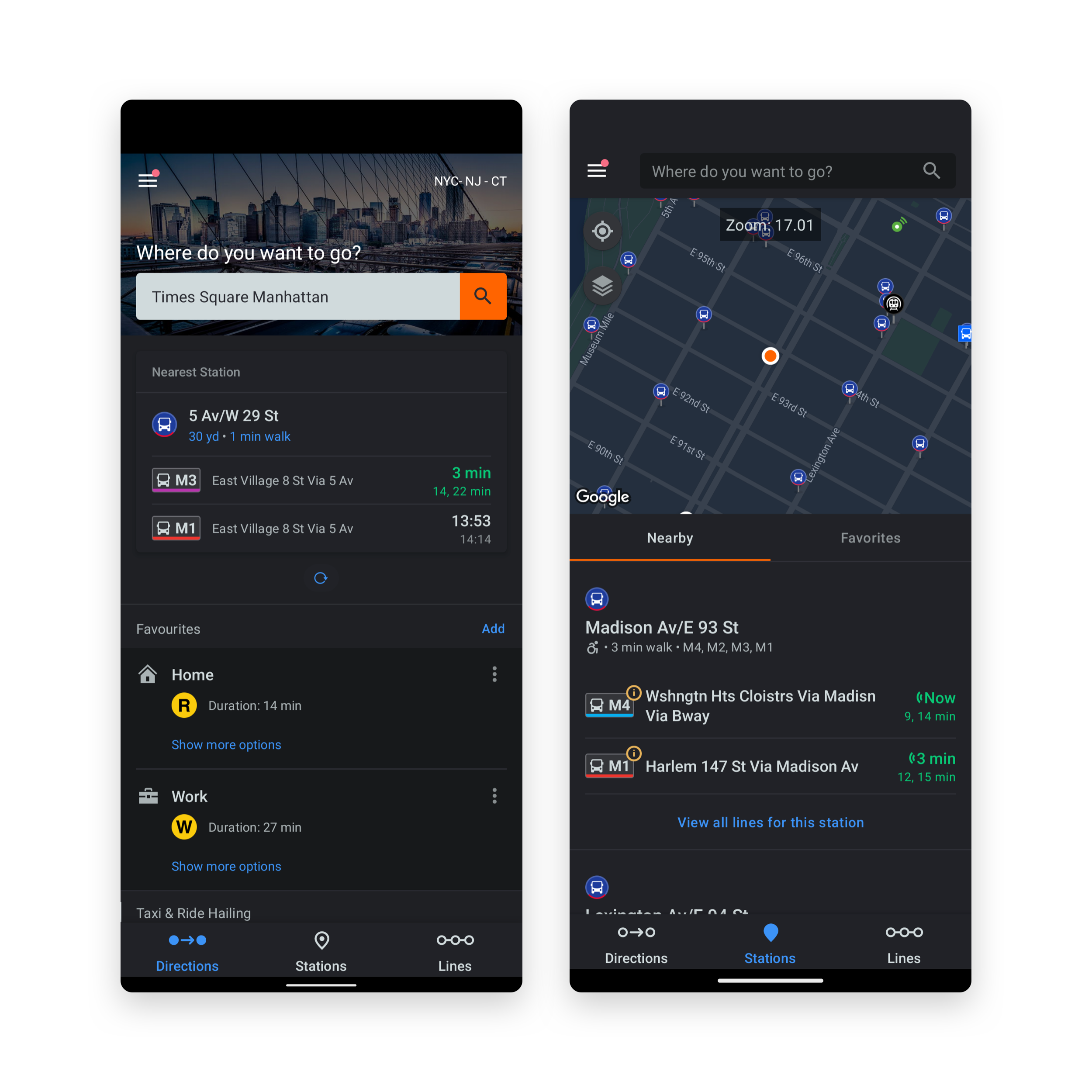 What does it mean?
Well, apart from looking cool, this new look is easier on the eyes. Dark mode cuts down the app's glare to make the user experience more comfortable, and in some cases, it reduces the battery drain.
How to turn it on?
If you have dark mode enabled on your Android, Moovit will automatically switch into dark mode. If not, to turn dark mode on:
Go to your phone's Settings:
Tap

Display

.

Turn

Dark theme

on.
So, give your eyes a little break, take a walk on the dark side, and try out Moovit for Android in dark mode!