This feature was released as part of version 5.104, on Nov 2022
A key part of planning your trip and traveling with peace of mind is knowing when the bus will reach the station you're waiting at. Will it show up? When will it approach my stop?
To help decrease uncertainty and stress from your commute, you are now able to view the live location of your approaching transit line as it moves across the map, on all the relevant app screens. This would be in addition to the real-time arrival countdown (in green) Moovit displays, so you know exactly when the line should reach your stop!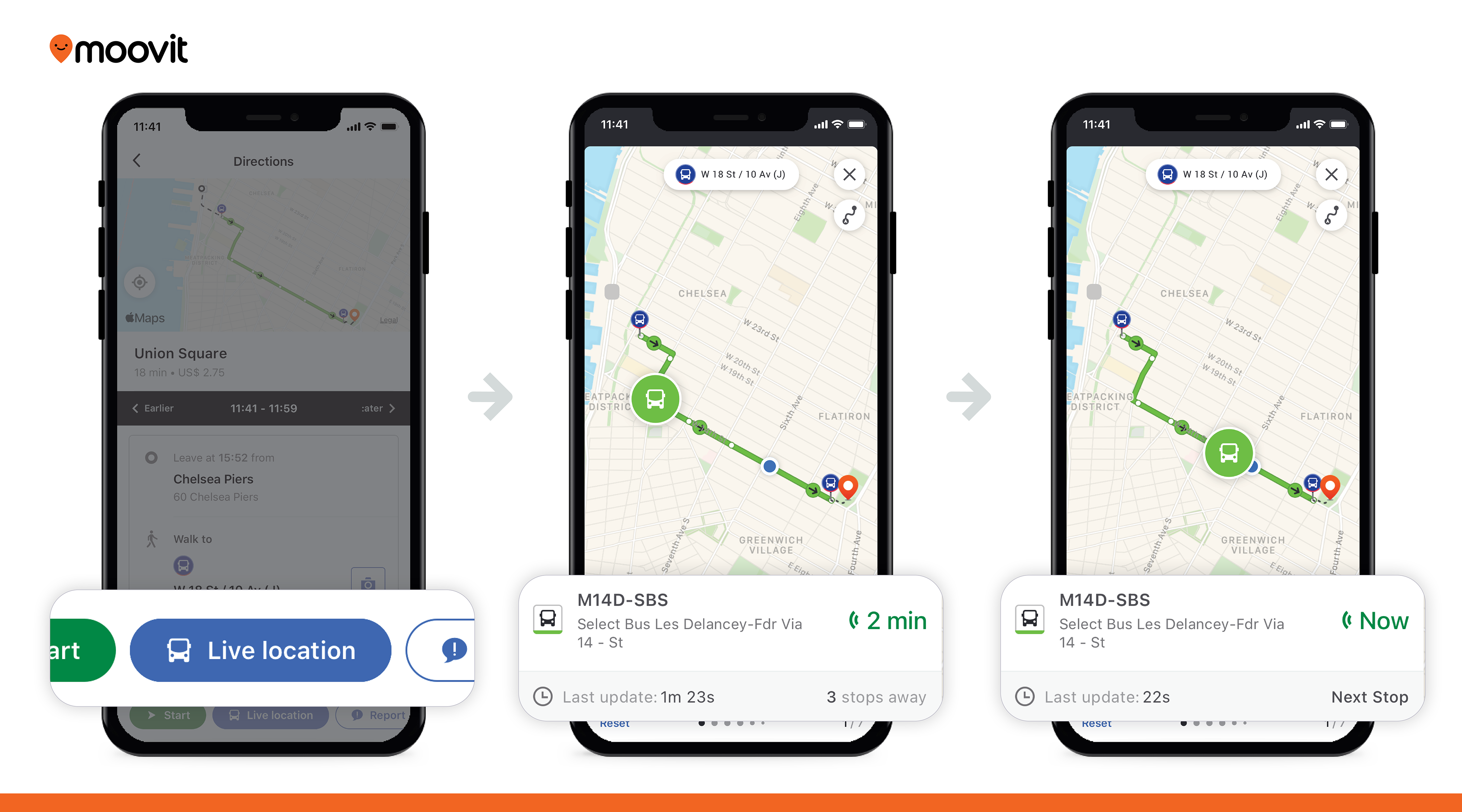 This feature is available for any transit type (buses, trains, trams, subways, ferries, and even cable cars ) that has GPS tracking installed. To use it, all you need to do is:
Tap on the 'Live Location" button on the Action Bar located at the bottom of the Itinerary, Line Details, or Station Details screens.

A bus icon will be displayed moving across the map in real-time as it completes its journey, enabling you to view how much time is left until it approaches your stop.
In addition, you can also see when the data was last updated (when the signal was last received from the vehicle), and receive service alerts for that line — all in the same screen.