We have incorporated electric scooters, bikes, or mopeds, from over 300 micro-mobility companies, as part of your journey in the Moovit app.
You can see in real-time where a shared-micro-mobility vehicle is available nearby, including how long it will take to walk there, the estimated cost of the trip, and the remaining battery range.
Why incorporate shraed-micro mobility vehicles into your journey?
More easily accessible options to/from public transit stations
Hassle-free
All-green electric transportation
How does it work?
Launch Moovit
View Nearby Shraed Micro-Mobility Option
Use the "Stations" screen to view a map of your current location, including icons of nearby micro-mobility vehicles.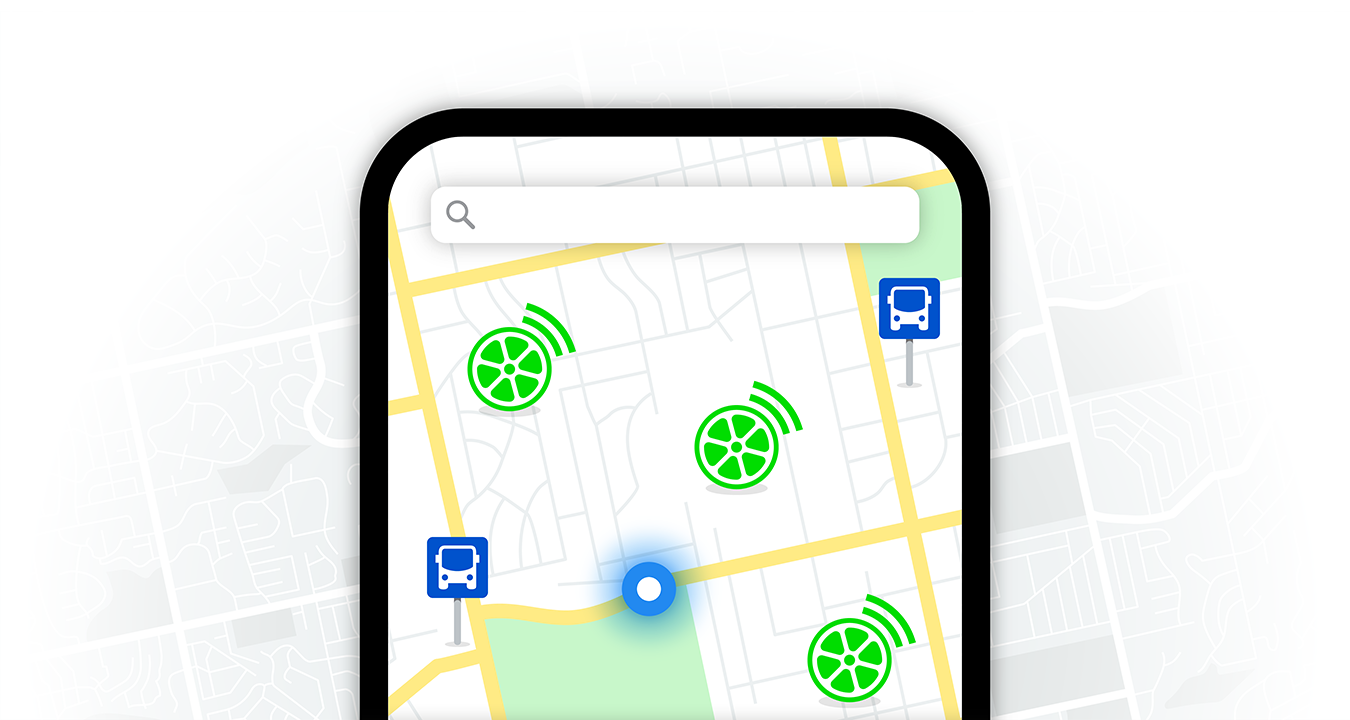 Plan the trip:
Plan your trip from the "Directions" screen by typing your destination into the search bar.
On the Suggested Routes screen, you will see Lime as a transportation option for the entire trip or as part of a journey that combines several means of transportation.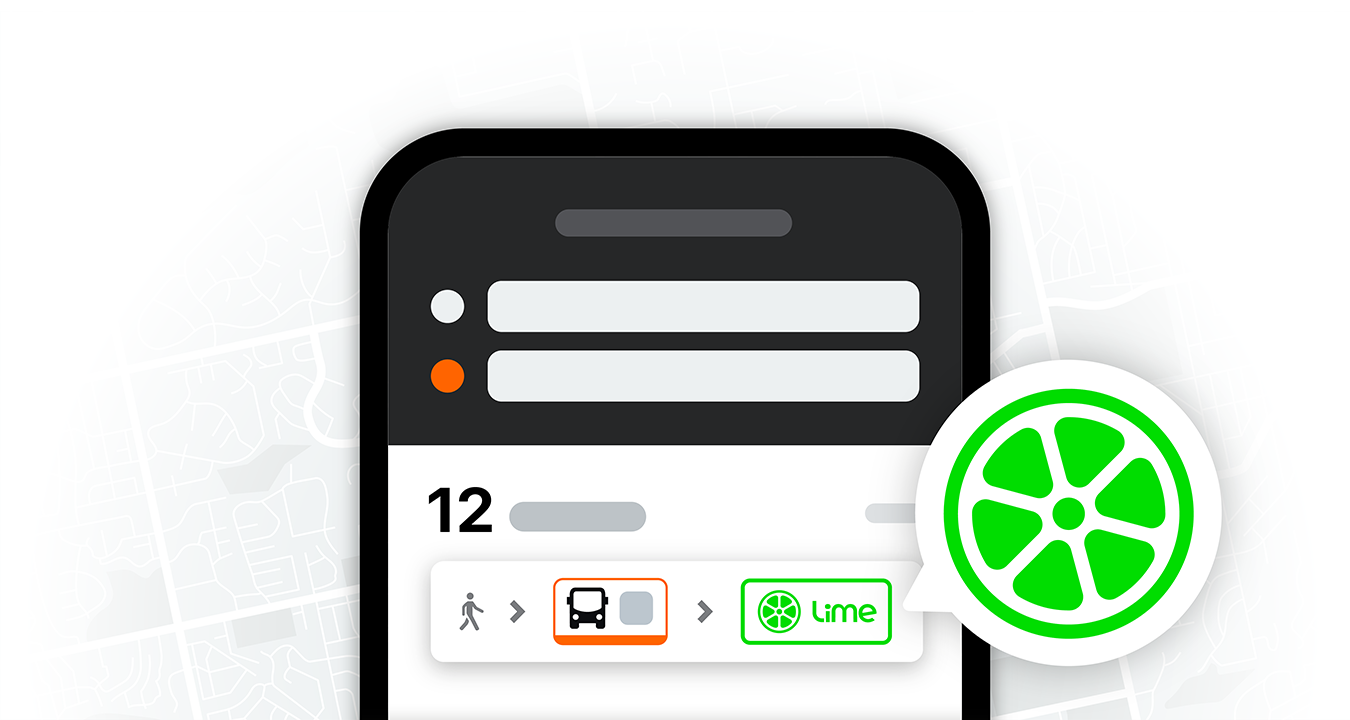 3. Unlock the vehicle: Once you tap on the shared-vehicle icon, you will be directed to the partner's micro-mobility app, which will show the specific vehicle you selected in Moovit, and then you will be able to unlock the vehicle.
If you don't have the partner's app installed on your smartphone, you will be redirected to the app store to download it.