This feature was released in ver 5.41 for iPhone, February 2020
Finding your stops just got a lot easier! We know navigating in an unfamiliar area can sometimes be frustrating, and occasionally you might find yourself at the wrong stop, or even on the wrong side of the street.
Our team put their heads together and came up with a solution: Way Finder. Located on the Live Directions screen, this new beta feature will give you the extra help you may need to navigate to your stop, by using augmented reality (AR) technology.
Digital signs on camera view
Simply turn it on by tapping the new blue button and lift up your phone. This will instantly display digital direction signs, overlaid on your real-world surroundings, pointing the way to your destination.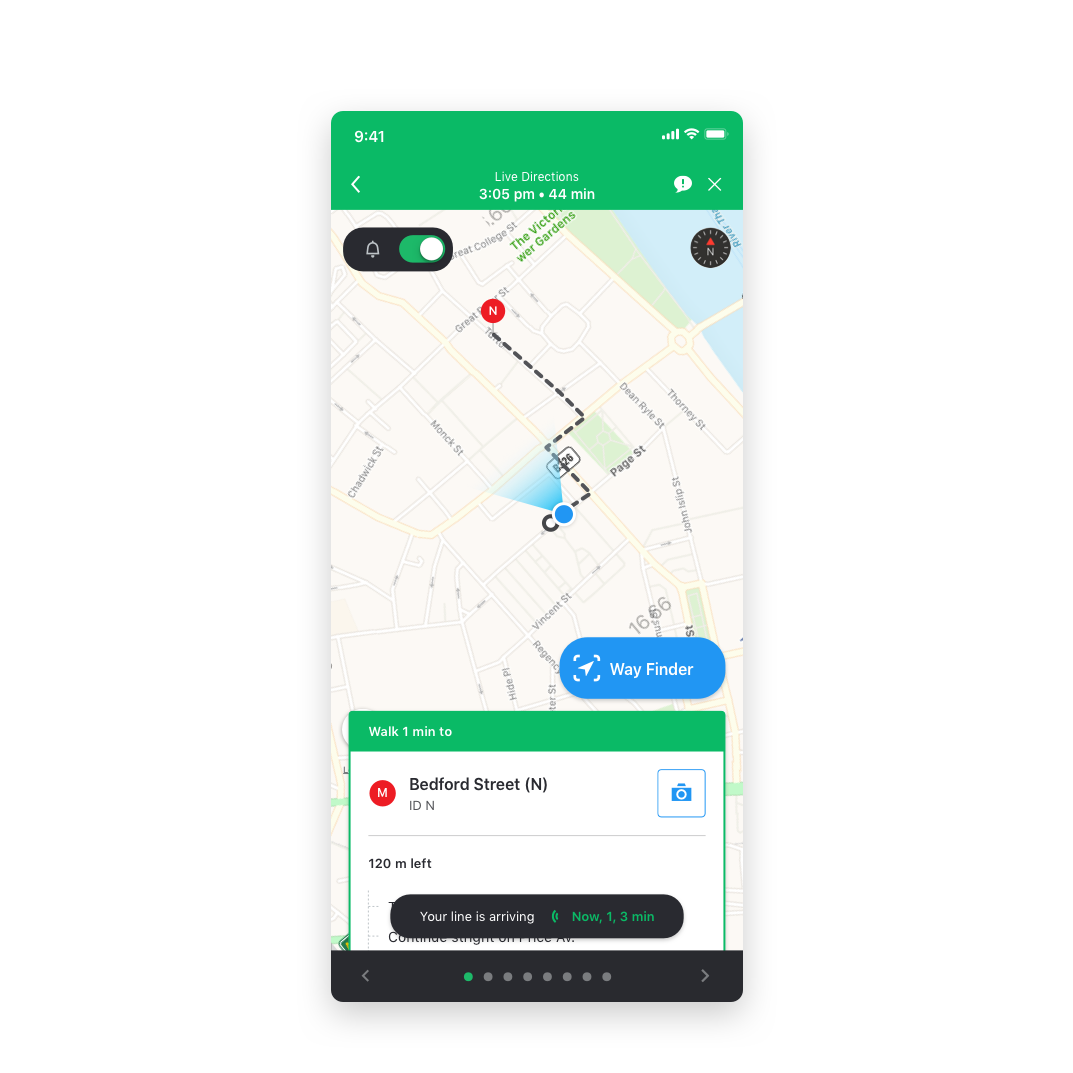 The bottom half of the screen shows where a user is on the map. Upon lowering your phone (for your safety, we recommend you do this while walking) – the map will take over the entire screen and the camera view will disappear.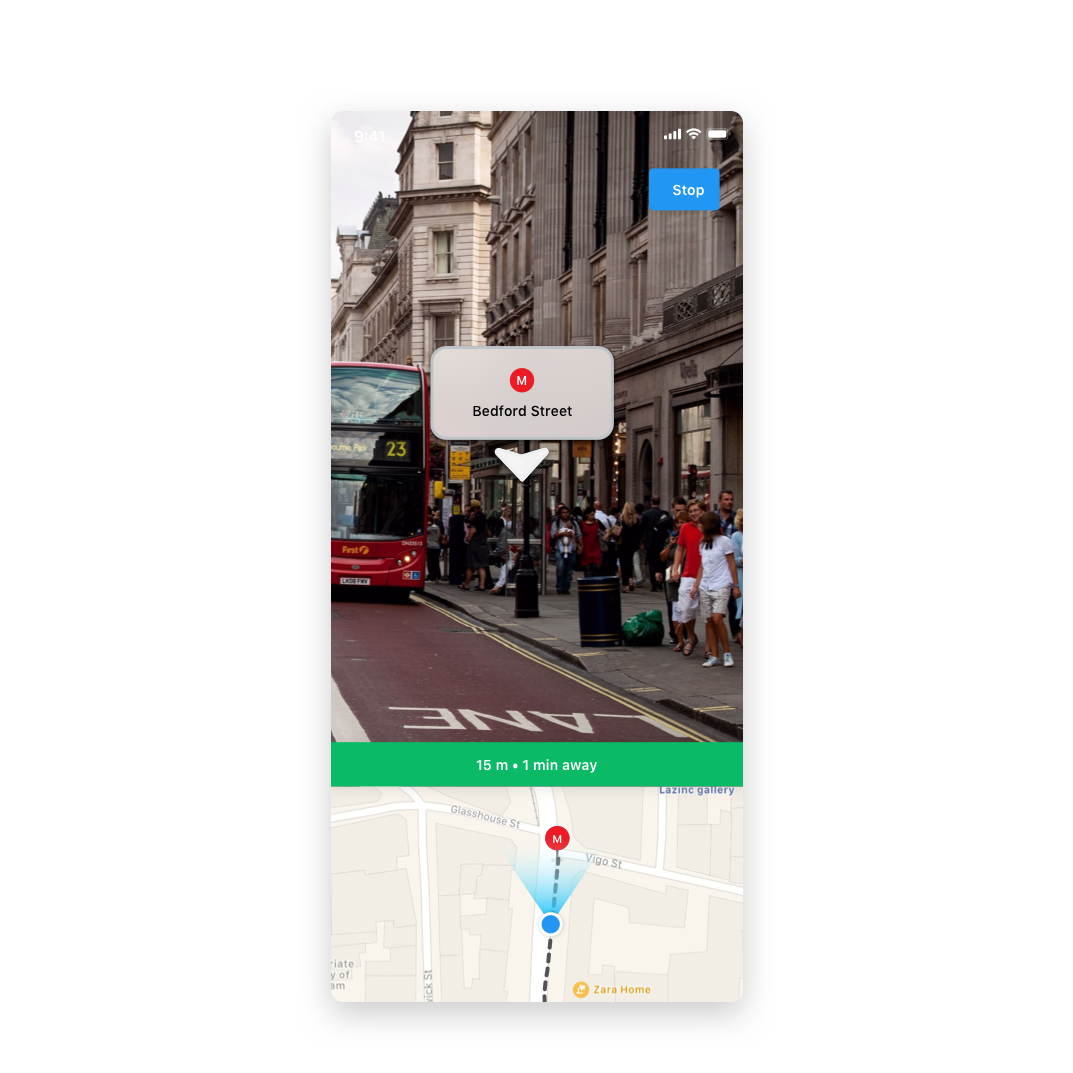 You'll need to turn it on first
This is an experimental feature, so it will not appear automatically in the app. To enable it on your phone:
Tap the side menu -> Settings -> Labs -> Enable Way Finder
Because it's a feature we're trying out, we'd love to get your thoughts and feedback on it, by filling in the short survey after using it.