This feature was released in ver 5.63, February 2021
Avoid the crowd and keep socially distanced with real-time crowding information:
These days, social distancing is an important part of our lives and is essential for our safety. Riders who still need to get around using public transit are looking for a solution to help them keep socially distanced while on the go. Now, we're letting riders know how crowded the next bus will be.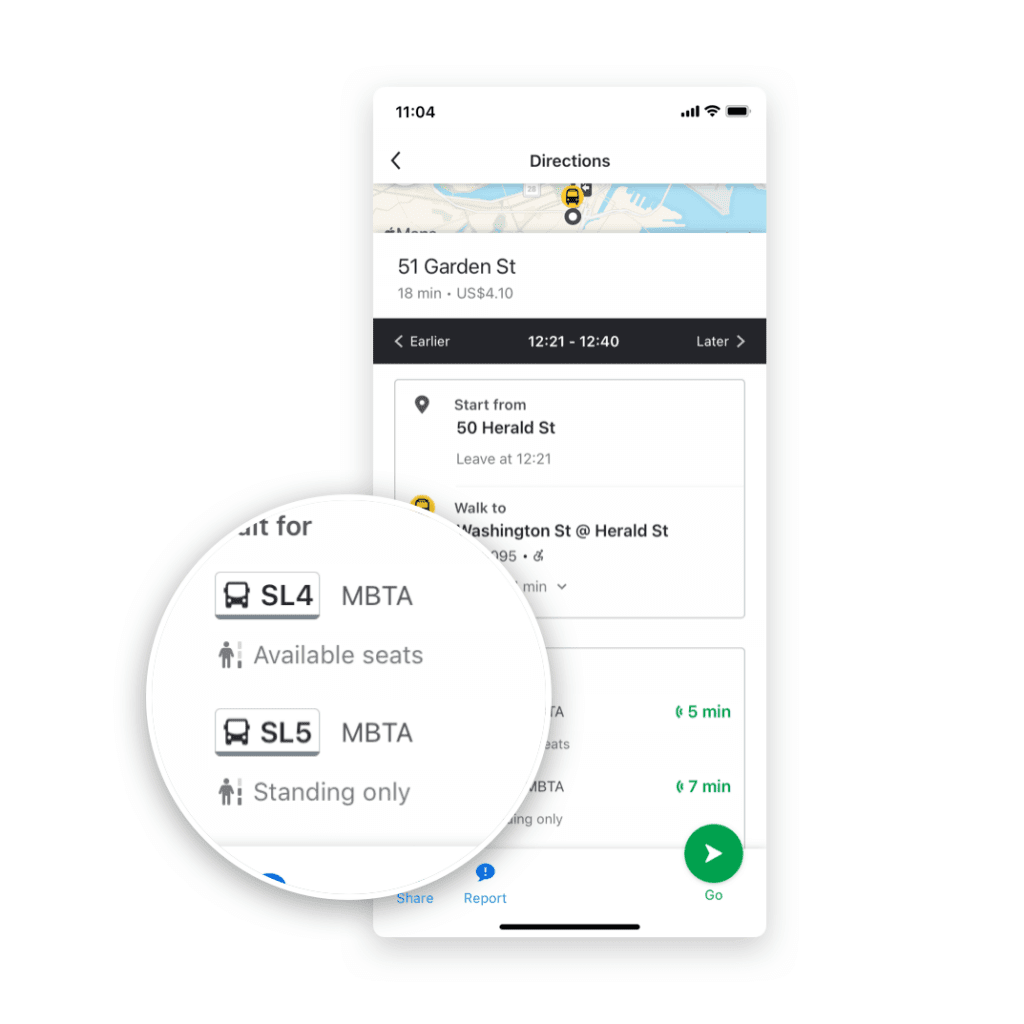 Avoid the crowd and keep socially distanced: Know whether or not there will be seats available on the next bus, or whether it will have enough space to properly social distance.
Three occupancy levels will be displayed:
Available seats

Standing only

Very Crowded

(will be displayed in red)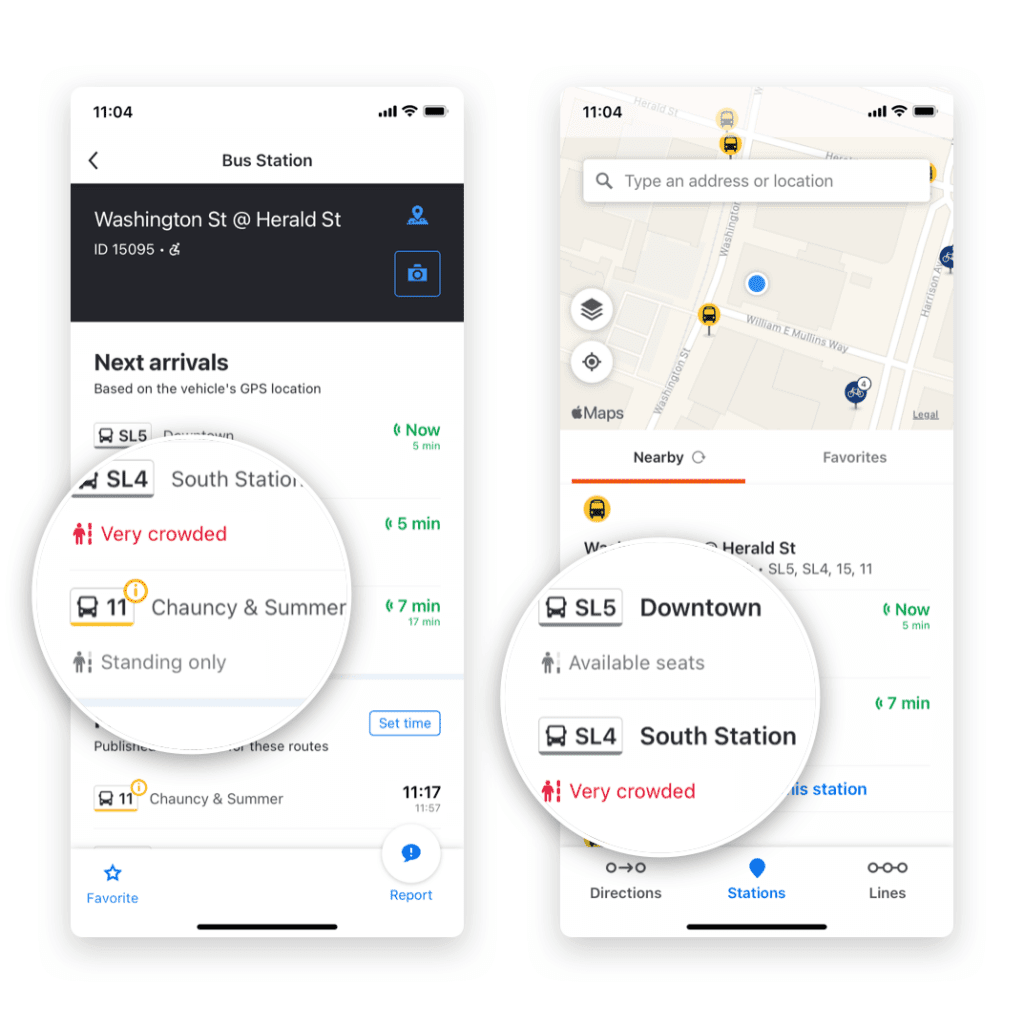 The crowdedness data will be displayed on several screens (under the line information) while you plan your trip or wait for the bus:
Stations Tab

Station View

Itinerary

Line Details & Schedules

Live Direction/Route Preview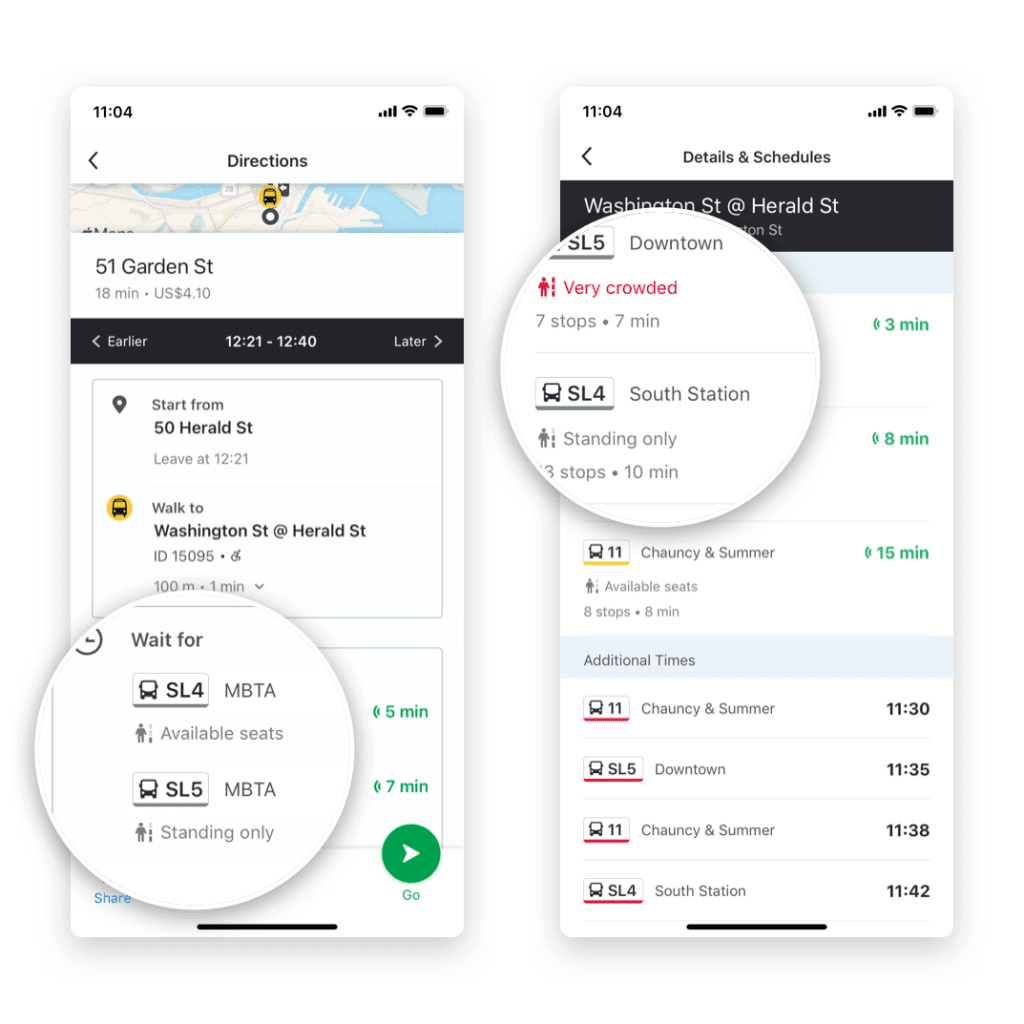 * Note: The feature will be displayed in selected cities based on available information provided by the local agency.