This feature was released in ver 5.32 for iPhone, May 2019
iPhone users - Want to get to your planned meetings using public transit? From now on, you can just sync your calendar up with Moovit and get directions easily with a single tap.
How Is This Done?
Tap on Sync Calendar button from the Directions screen, then grant access to your calendar, and you're good to go!
Note that to protect your privacy, your calendar events information isn't stored on Moovit's servers. All information is stored locally on your smartphone.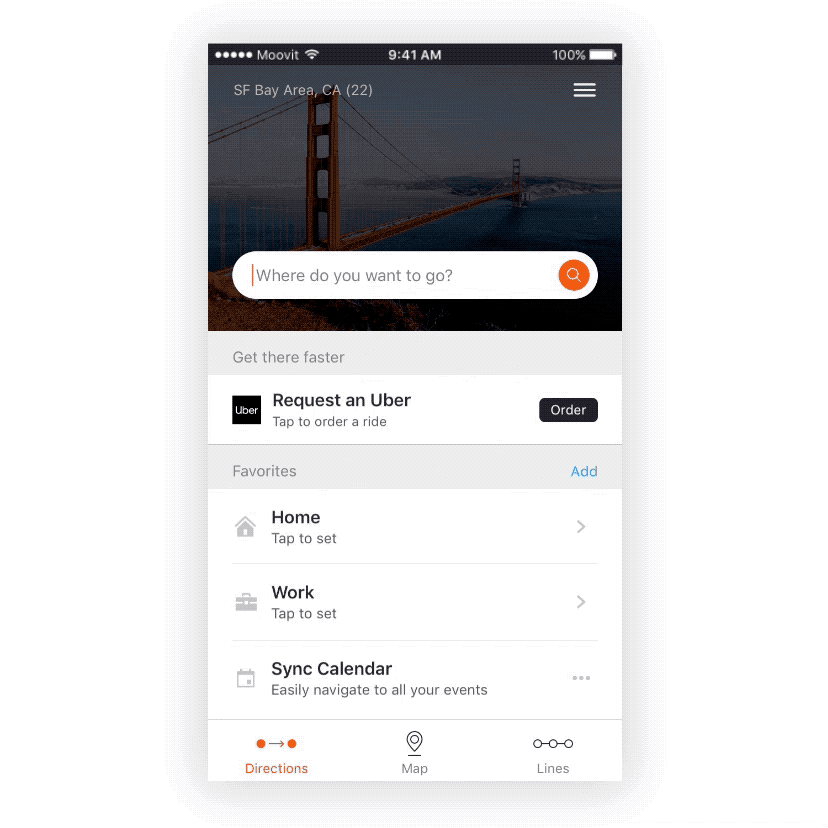 This means all your calendar events, meetings and appointments which have addresses, will appear directly on your home screen, and you can easily navigate to them with just one tap!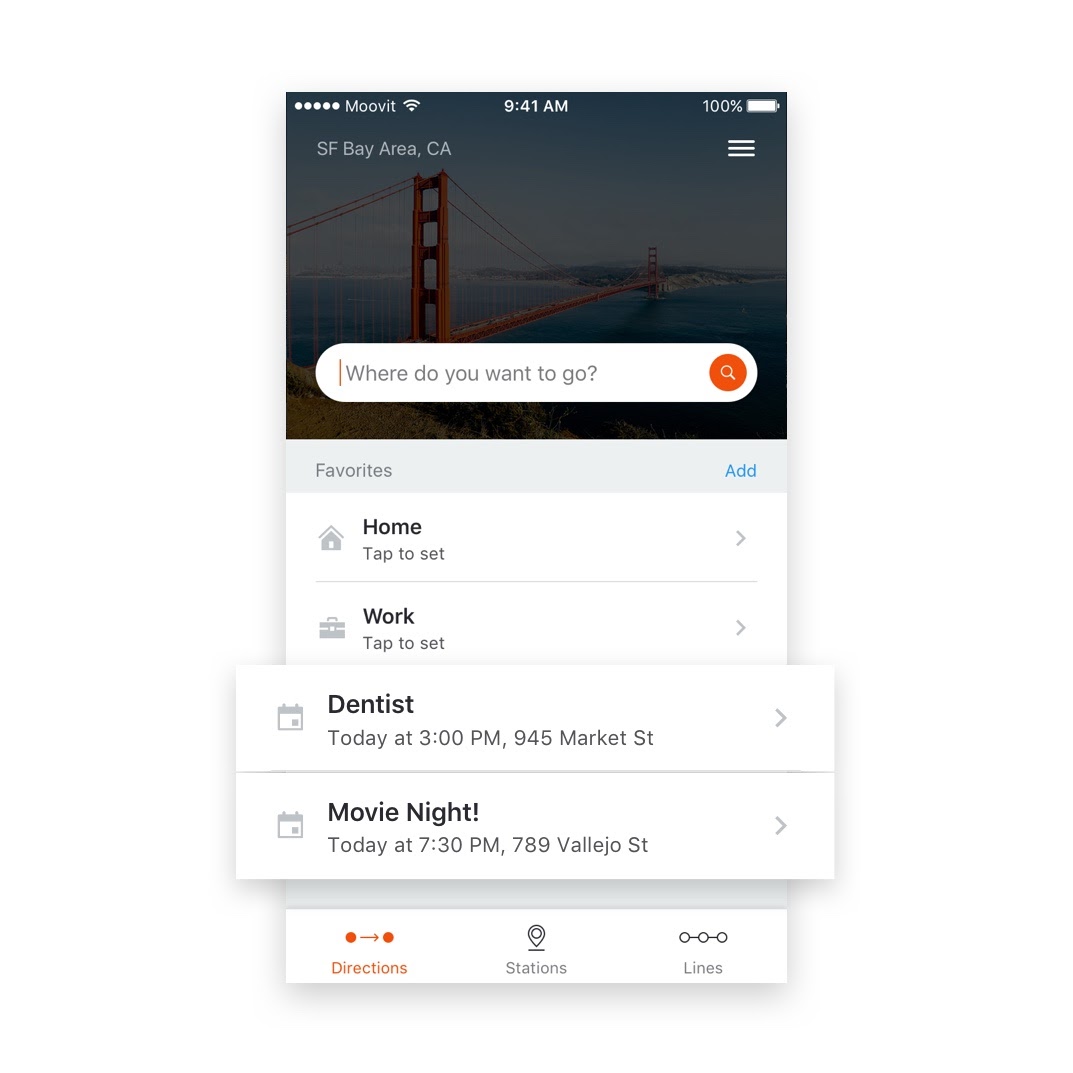 Managing the Calendars
If your phone is connected to several calendars, you can choose which one you want to sync up with Moovit, and change these settings whenever you decide.