This feature was released in ver 5.45, April 2020
We know some of you like to plan your trips ahead, and don't only search for a route from your current location. We also know that for some of you it is easier to see everything on a map.
So we've added a search bar to the map in the Stations tab!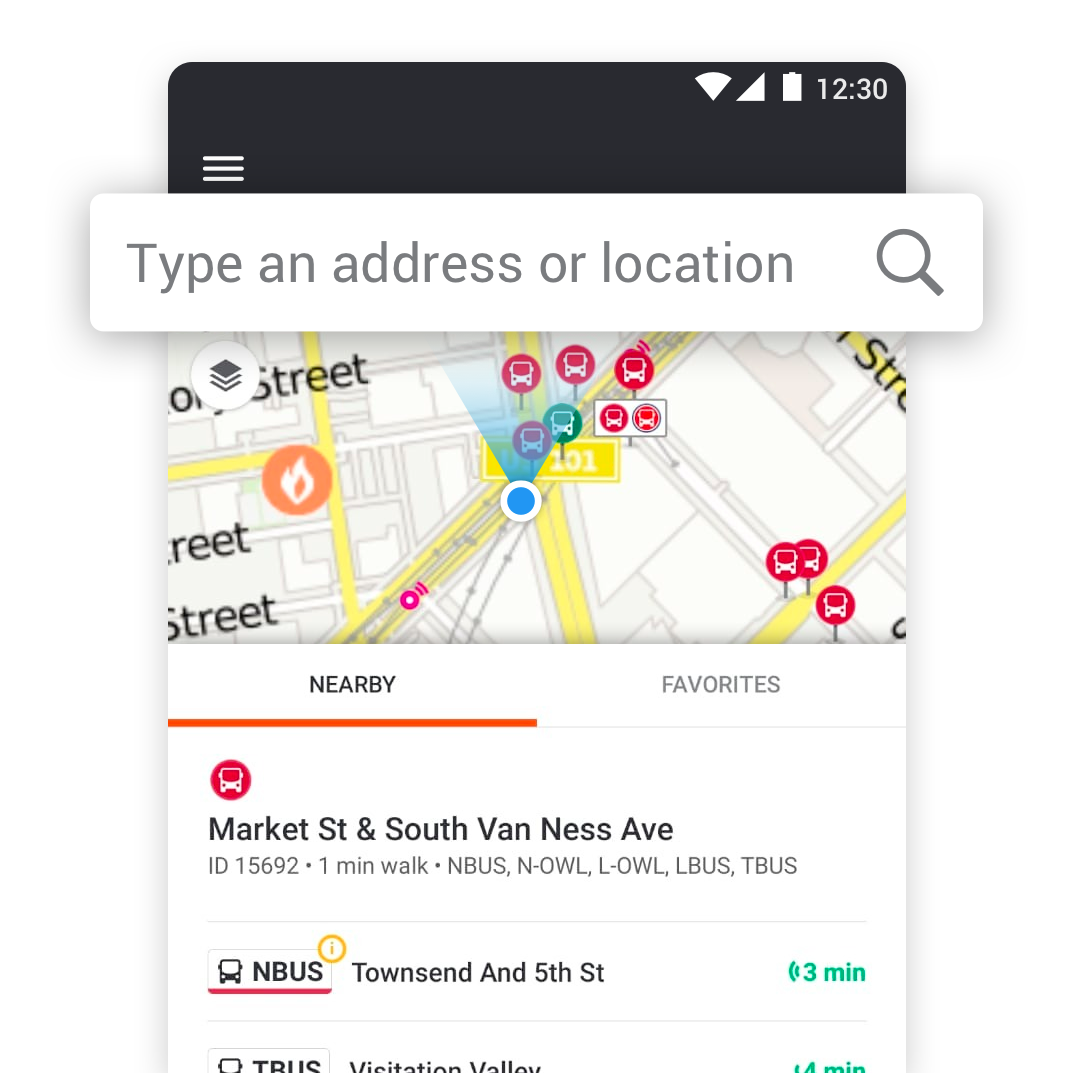 Use that search bar to find any address or location in your city, and quickly see all stops, stations, and shared mobility options surrounding it.
Simply type an address or location into the search bar, and the map will center around that area, to show you all the options. Long tap on your chosen location to view related actions, such as getting directions to or from it, and adding it as a Favorite.