If you wish to edit any information in your city, your edits may be require moderation by a more senior Mooviter. When you click Save you will be informed if the edit requires approval. You should add as much useful information to accompany your edit as possible. This will increase the likelihood of the edit's approval.
Press Send for review to complete the request.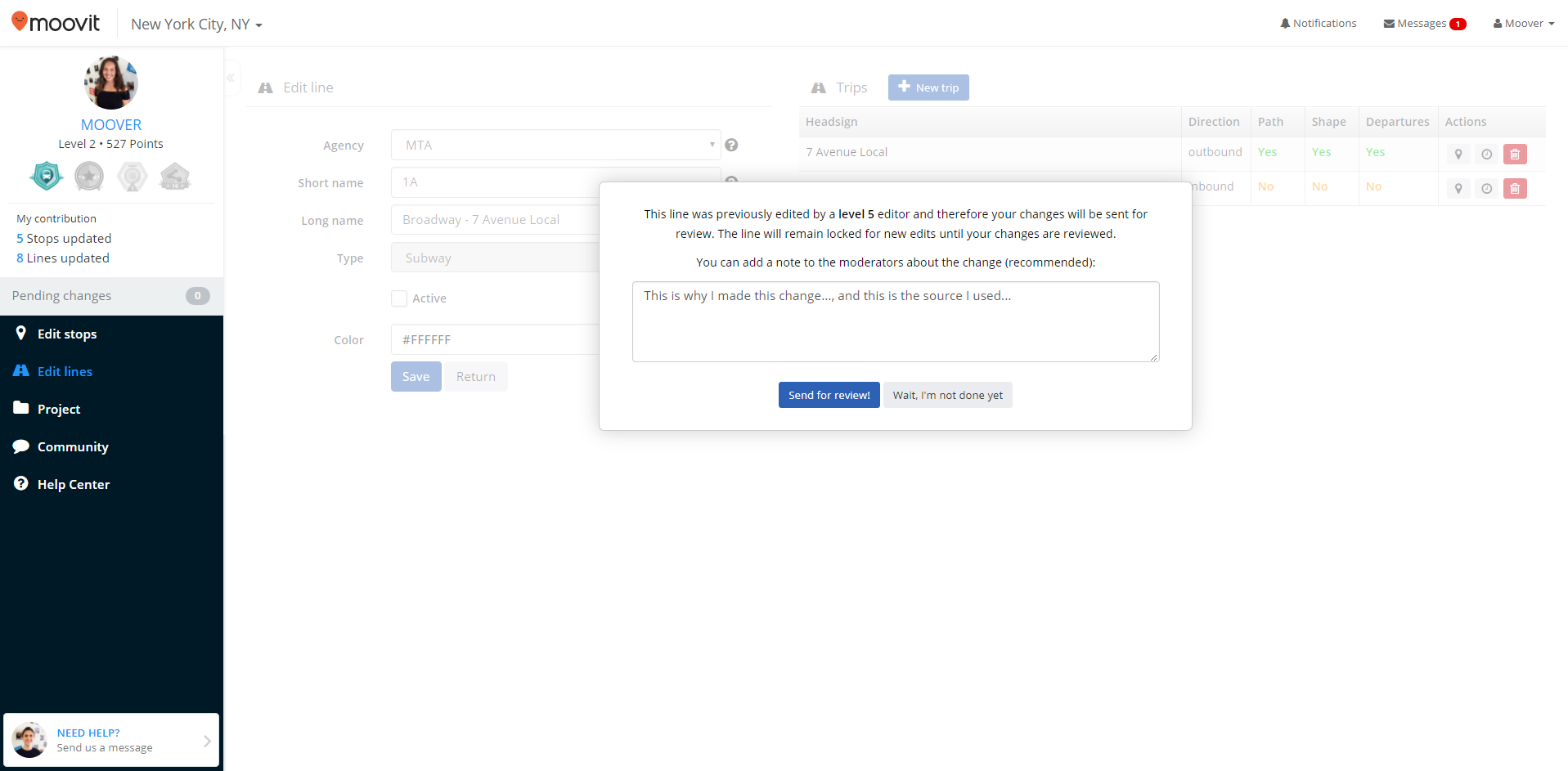 You will receive a notification once your edit was moderated.