Click on your username on the top right of the page. Select Profile.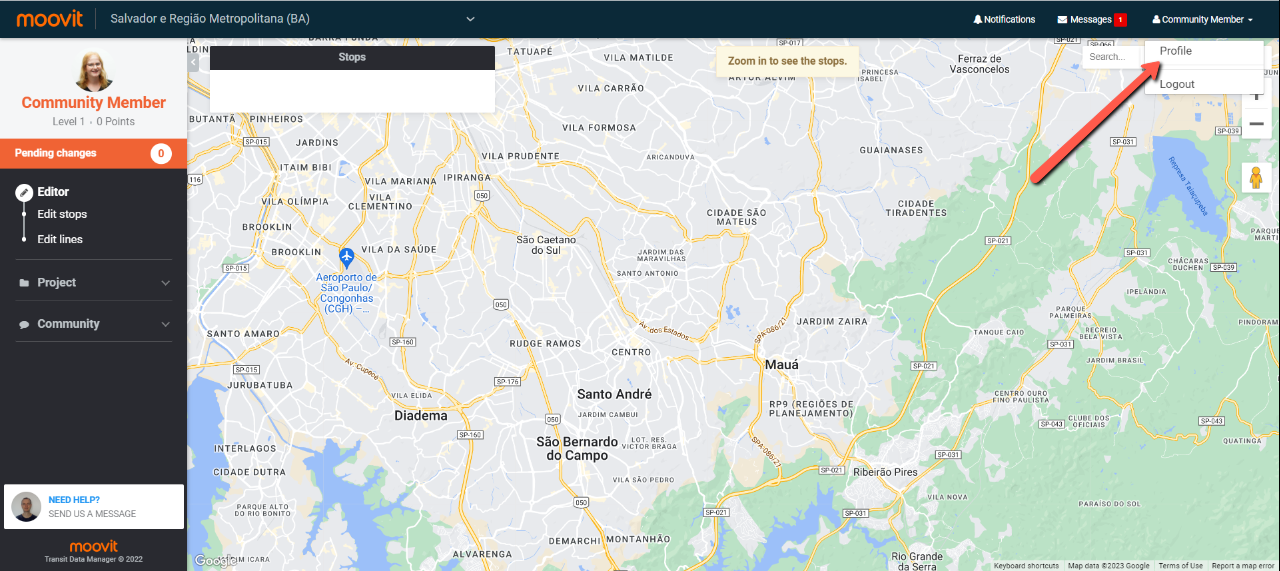 Click on Edit Profile to upload a profile picture
Upload a picture by clicking on the upload icon
Enter the name you wish to use in the Name field
Add a short bio in the About you field
Press Save to complete
Select Edit preferences to change any of the default preferences connected to your account.
To change the language of the Editor, select another language from the drop-down list
Select Time format to change the default time format
Select Date format to change the default time format
To stop receiving a particular email or message from the Mooviter Community, remove the check of the corresponding notification boxes:
- Wall
- Weekly Digest
- Changes
- Other