Click directly on the name of the trip to enter the mapping page. Use the stop search bar to locate the first stop of the trip. Left click on the correct blue stop icon to make the stop the first of the trip.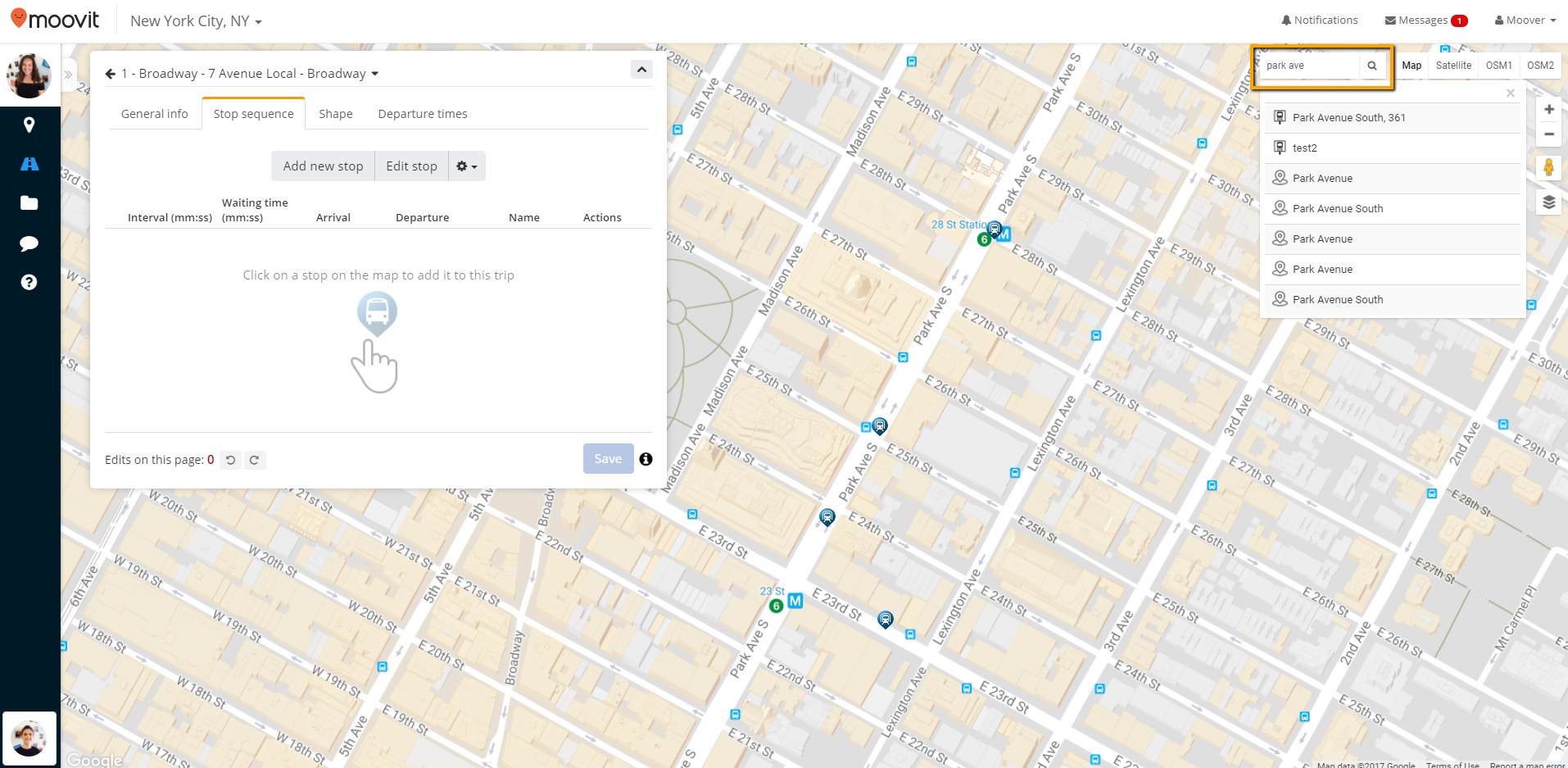 Continue searching for the stops in the correct order and clicking on them to create the full stop sequence.
Click Save to complete the trip.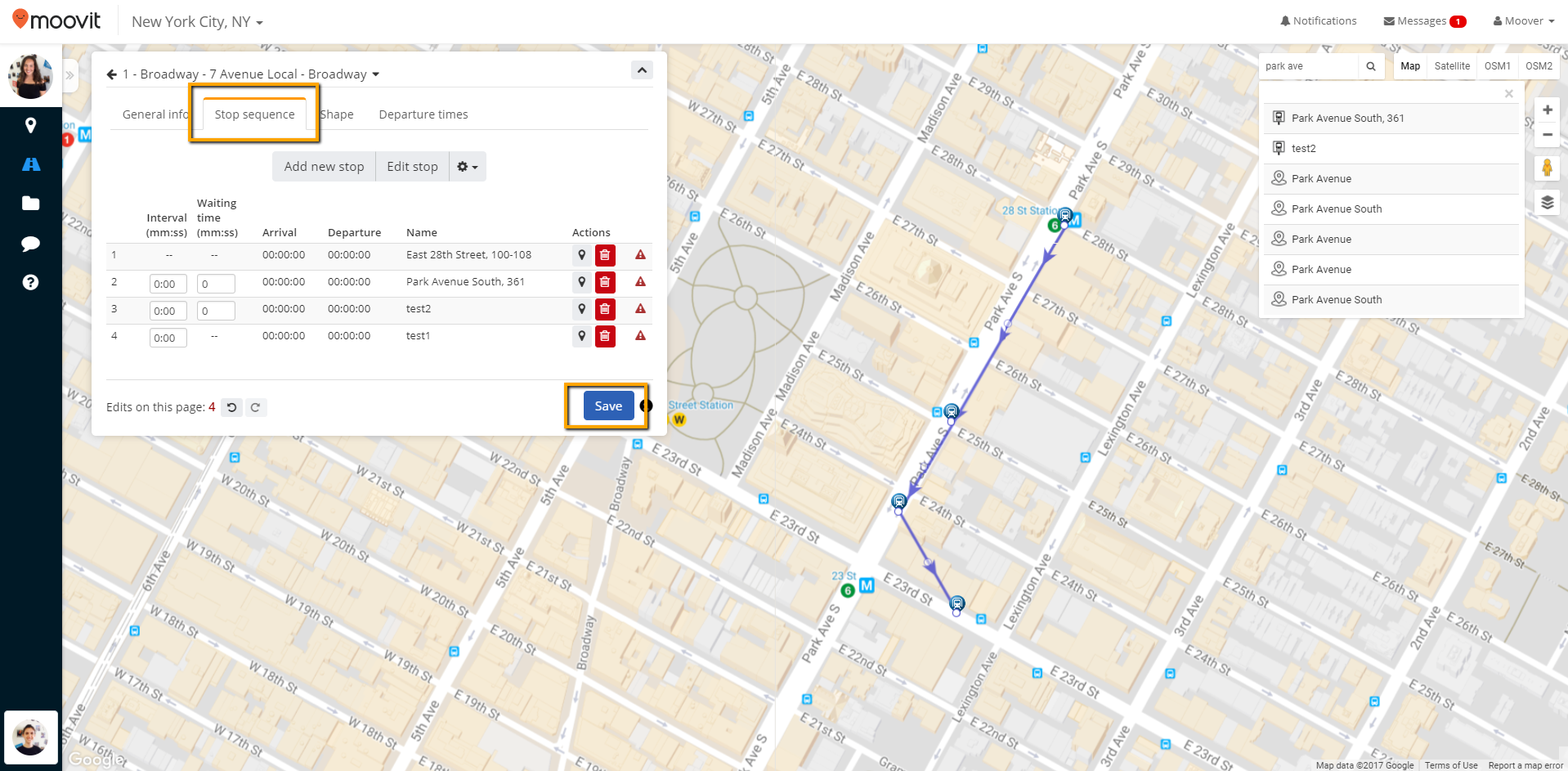 If a stop does not appear on the map you should create the stop on the map before you add it to the trip.