Messages from the Moovit Team are viewed in the message inbox at the top right of the screen.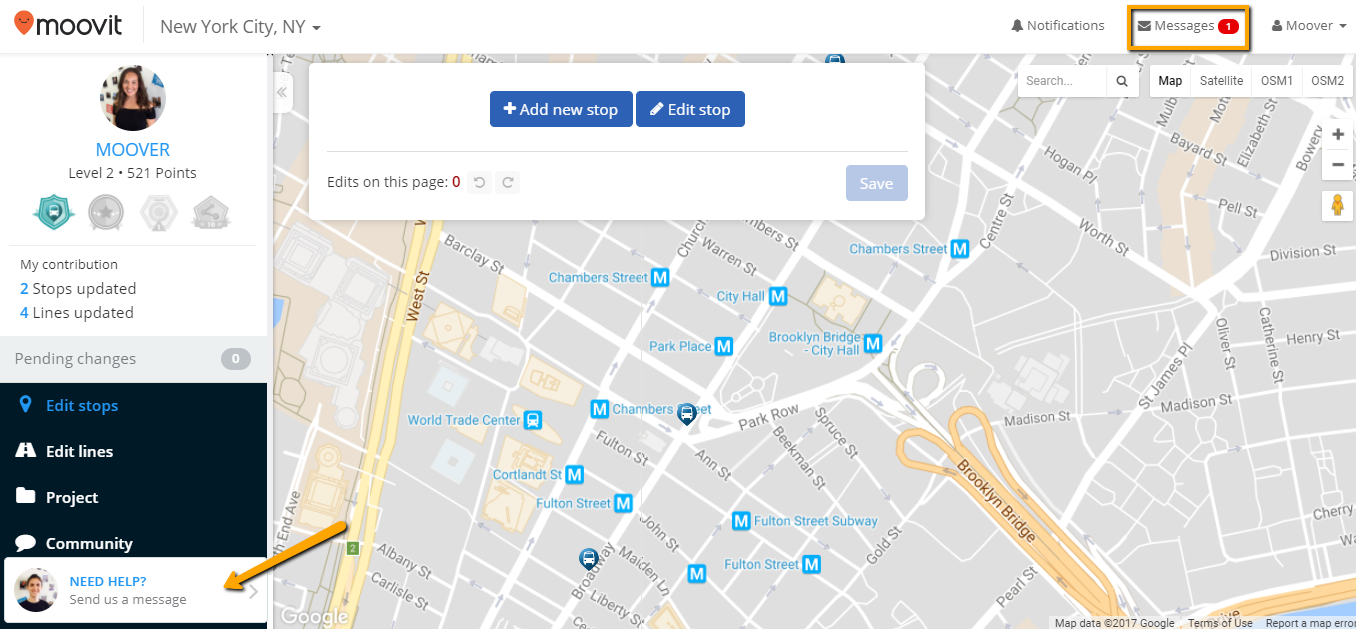 The Moovit Team is here to help at any time. To write to us click Messages and begin writing your message. Alternatively, as a Level 1 or 2 user, you can write to the Moovit Team via the "Need help?" button located in the navigation bar.
Insert images or links using the appropriate buttons from the message toolbar menu.
Click Send to complete the message.
We encourage you to write to us using this channel whenever a question arises. The Moovit Team endeavors to respond to messages within 48 hours.