Use the zoom in and zoom out buttons to find specific locations on the map. Use the search box to locate stops, neighborhoods or landmarks in a city.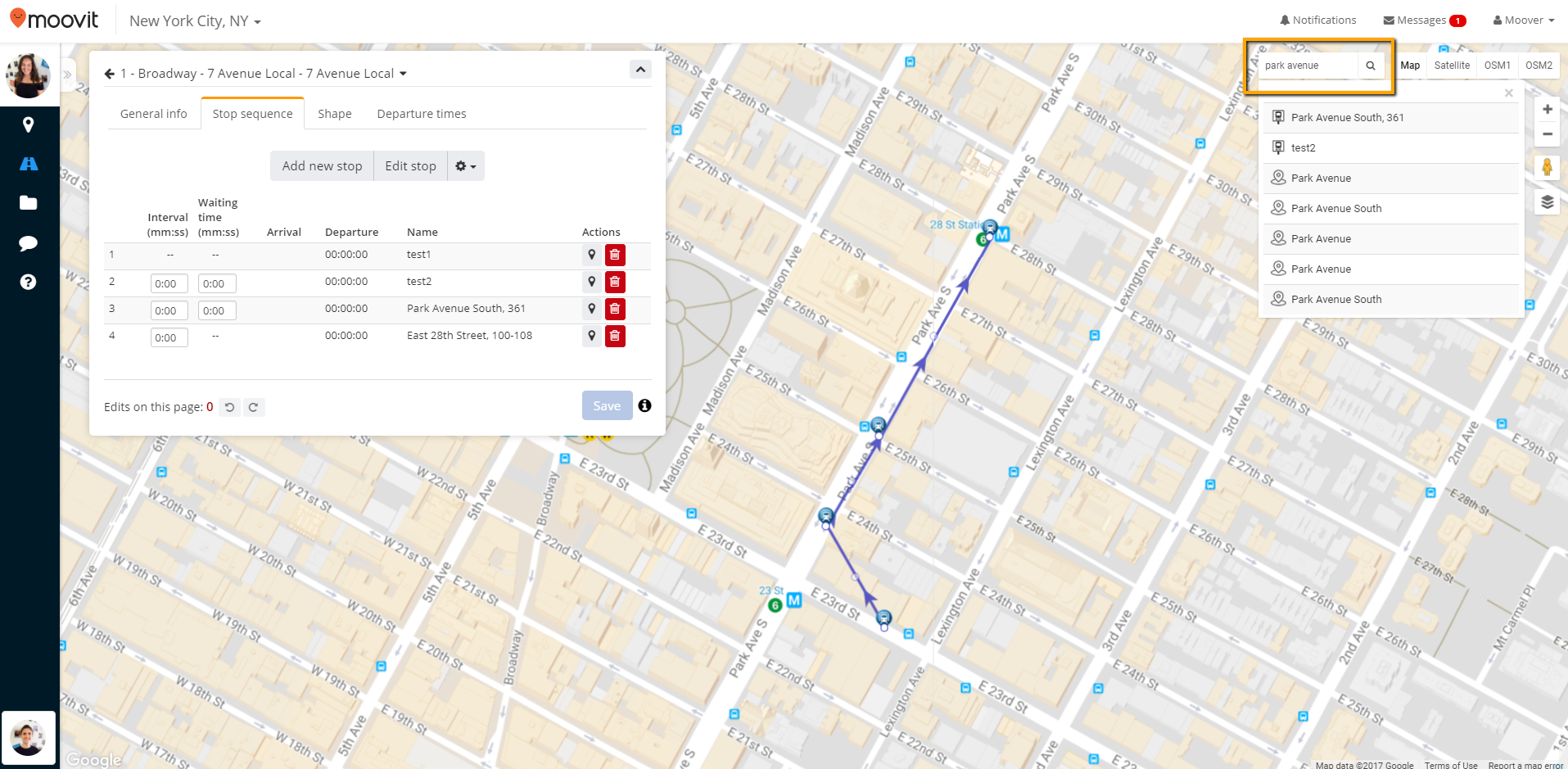 Select the correct background map and mapping functions according to your needs. You can choose between google maps, a satellite map and OpenStreetMap (OSM). In most cities throughout the world OSM is the background map of the app. Therefore it is recommended to use OSM as the background map of the Editor.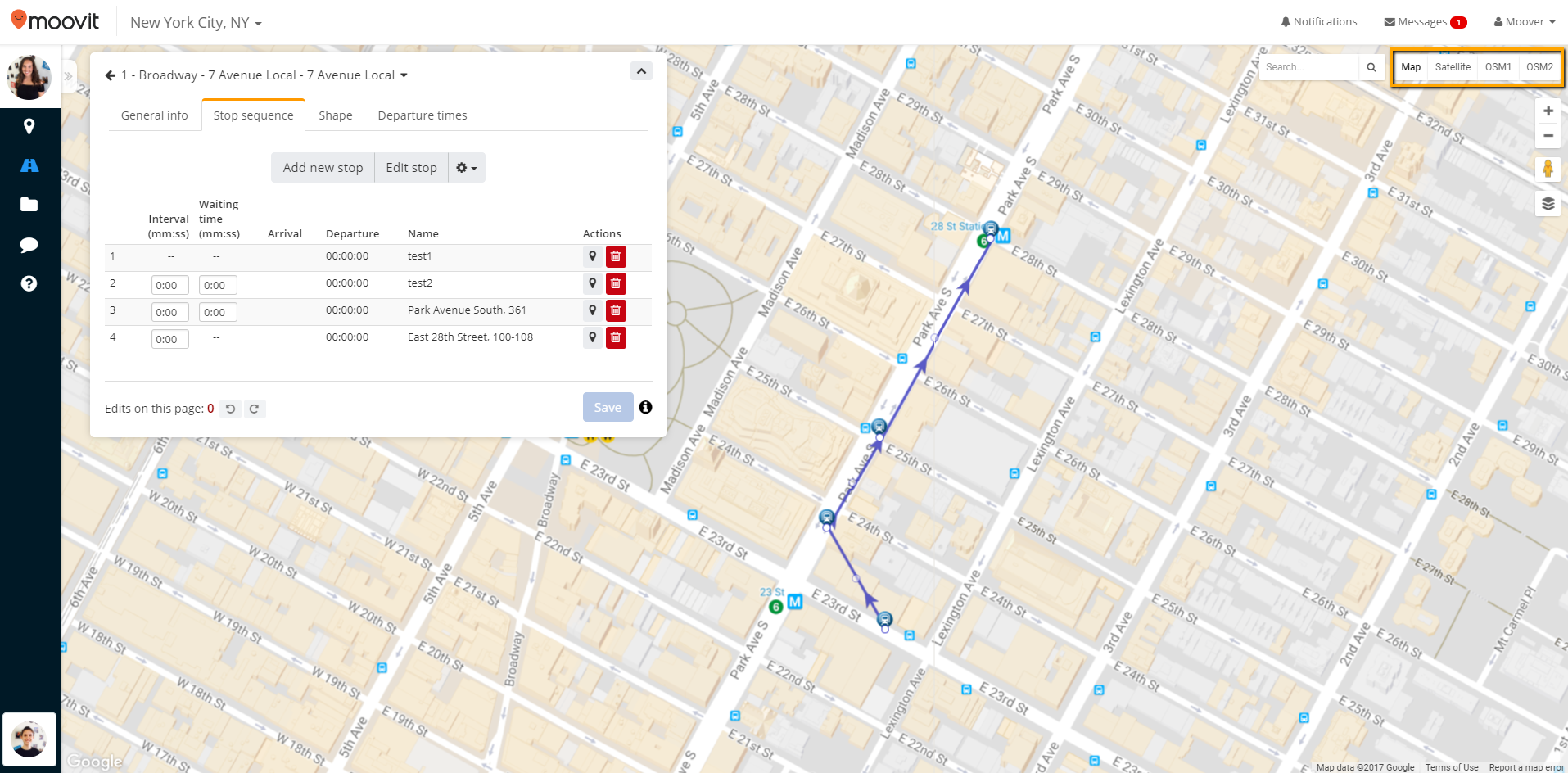 To see the exact location of a stop use street view to check. Click on the X to return to the background map.