Use the search bar at the top right of the map to search for the location of the stop you would like to add.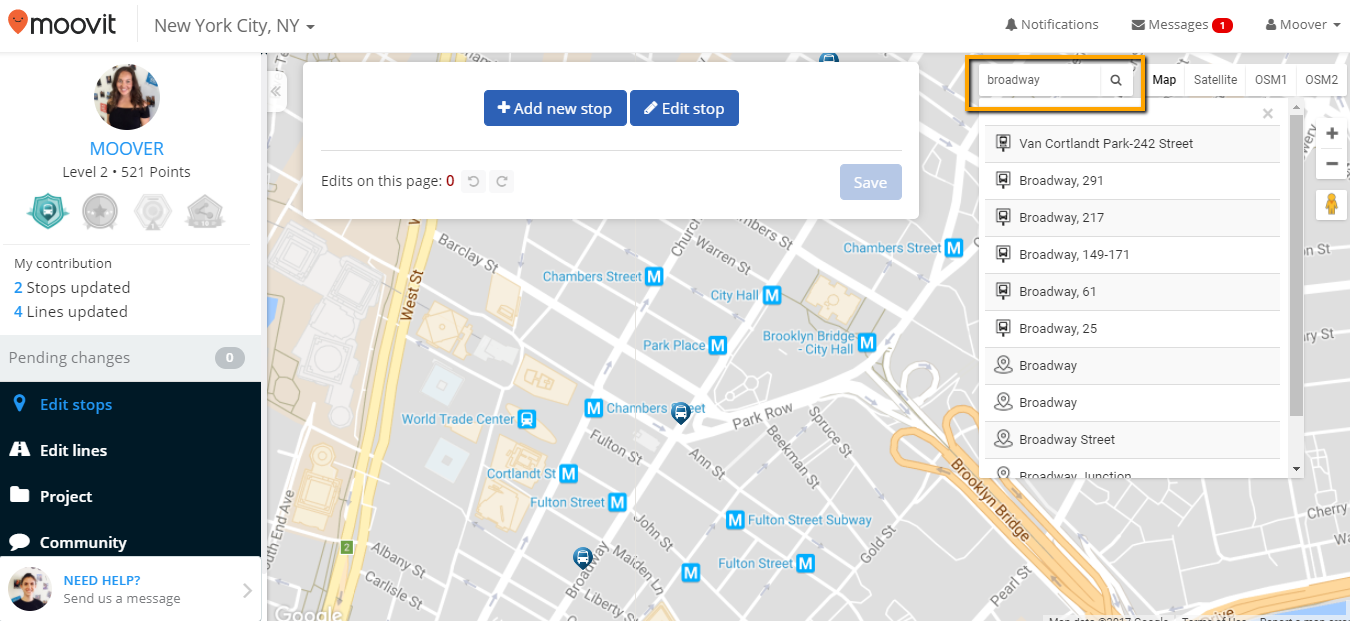 Right click on the location on the map where you wish to place the stop.  The address will be automatically generated. The name can be added as well. Select the type of transit for which it is used and click OK.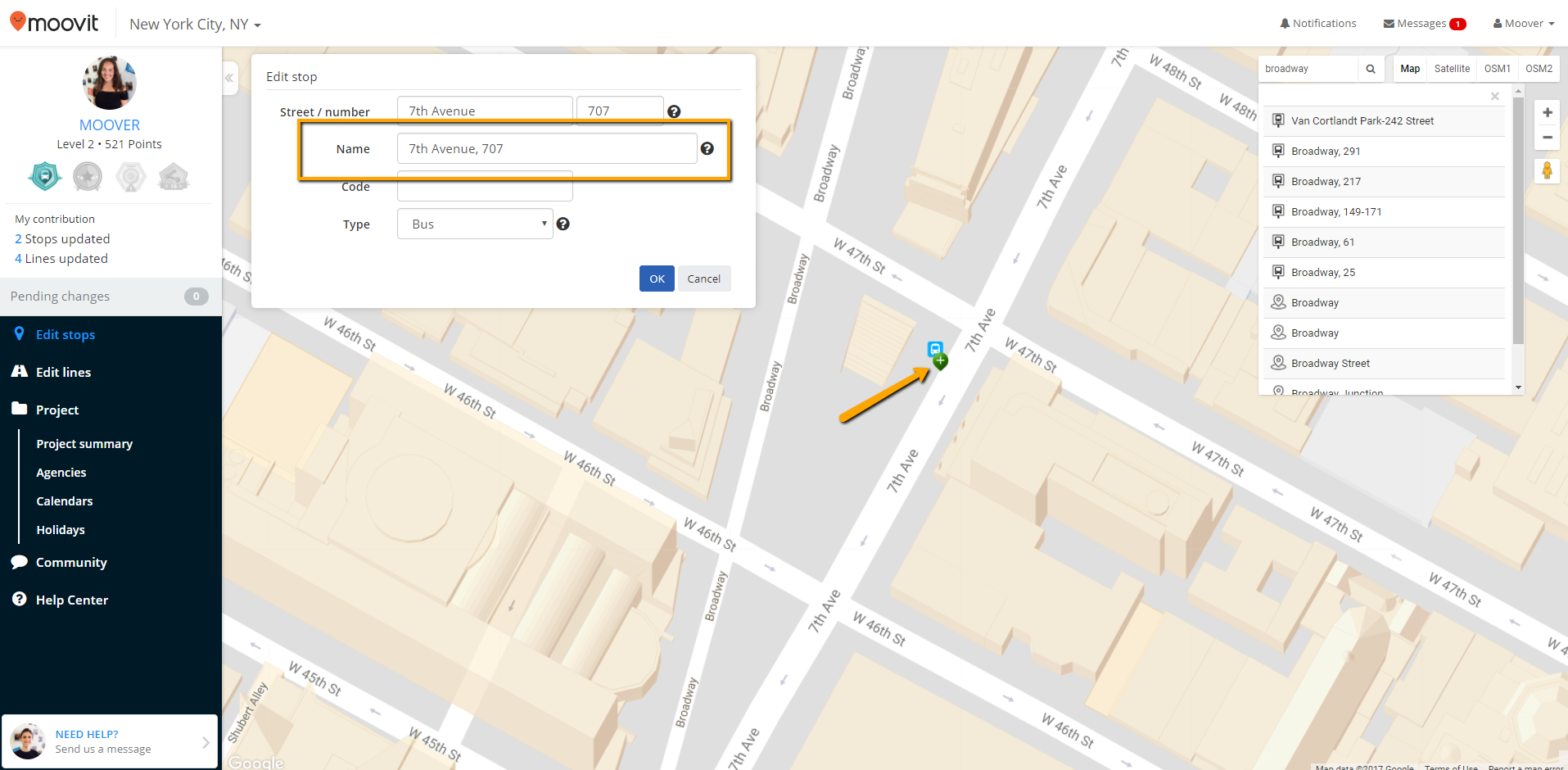 Remember!
If the stop will be part of a bus trip, you must identify which side of the road the bus travels on and place the stop accordingly.
You can also enter street view mode to search for and confirm a stop's exact location, which can be entered by selecting the small man icon at the right hand corner of the screen. 
Once a stop's location is confirmed click on the X to return to the standard mapping screen. Make sure to press Save.