As a Level 3+ Mooviter, you may indicate if a station is wheelchair accessible by checking the box "wheelchair accessible station" in the stop info box.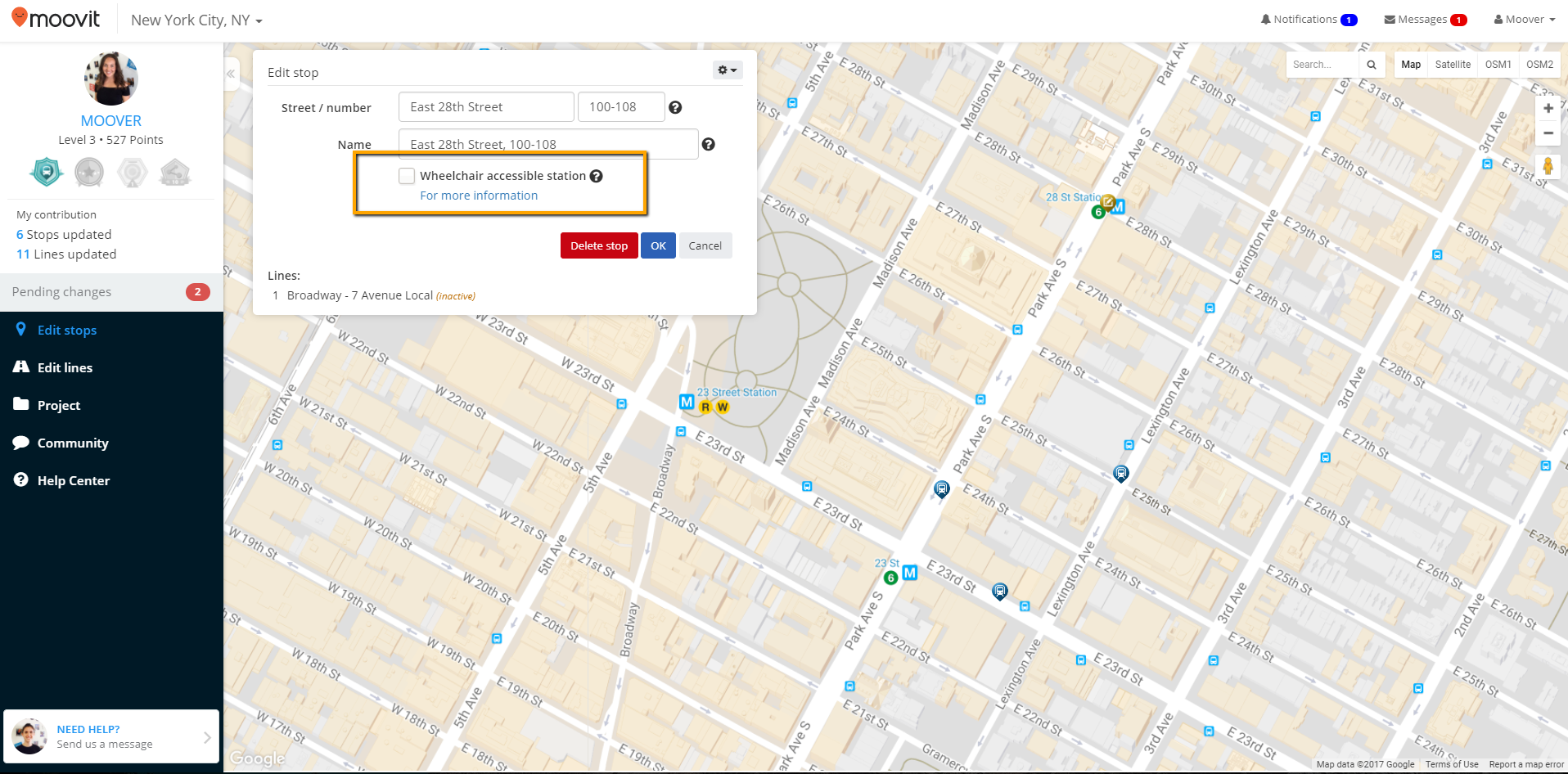 Any station where the physical structure of the station is accessible according to your city's/region's accessibility guidelines may be marked as wheelchair accessible in the Editor. Please keep in mind, this will affect wheelchair-bound user's routes, so make sure to mark these stations only when certain of accessibility.

Trip plan accessibility may be available in your city as well. To help indicate accessible routes, please contact the Community Manager for your region.