We're introducing a simpler way to navigate public and shared transport routes to help you make the most of your daily commutes and summer travels.
What's New?
We've updated the format that Directions are displayed in to help you make better sense of transport direction while on the go. Previously, Directions were displayed in a block format — physically separating the directions for each segment of the journey. Starting today, Moovit will present Directions in a timeline format, allowing you to quickly grasp the most relevant information for each leg of your journey.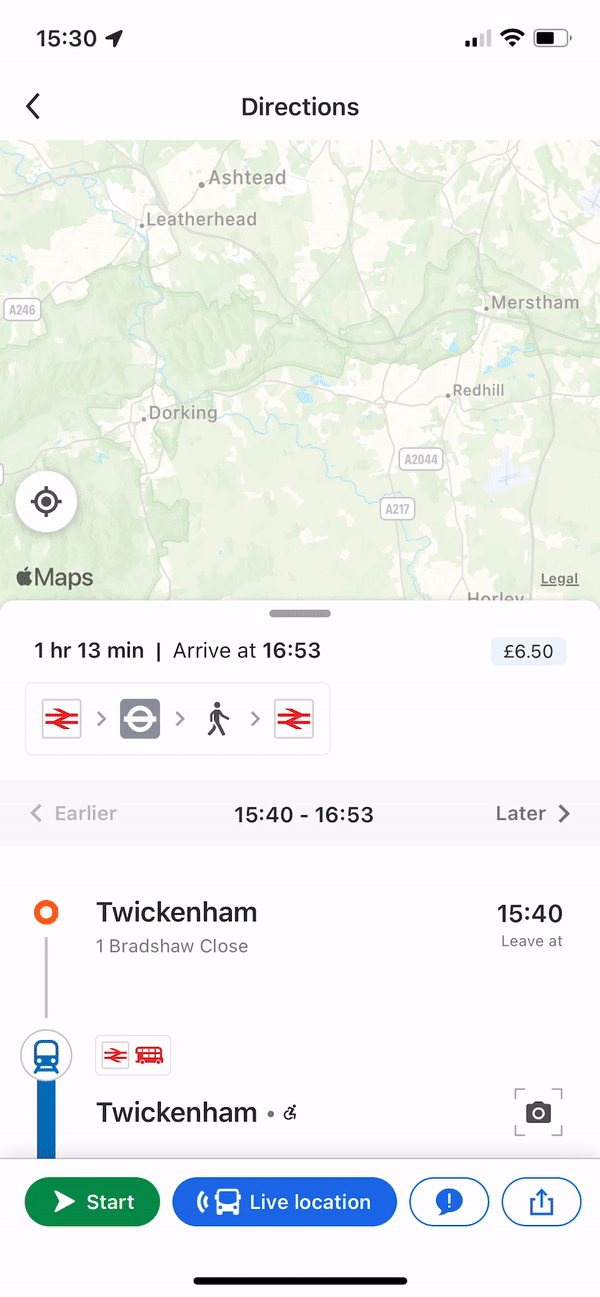 Directions made simple: What does it look like?
As always, you'll find your route displayed across the map at the top of the Directions screen. Now, underneath the map, you'll also be able to see the most crucial information at a glance — trip length, estimated time of arrival, and estimated trip cost

As you scroll down the directions, each leg of a journey will fall under a different colour for easier differentiation

Each leg of the journey will display the real-time arrival information, duration of time, cost, number of stops, and where to alight. You'll also have the ability to tap to view Live Location of your transport vehicle and receive arrival notifications in real-time

If your journey also includes walking, cycling, or scooting, you'll be able to view those exact directions, too.